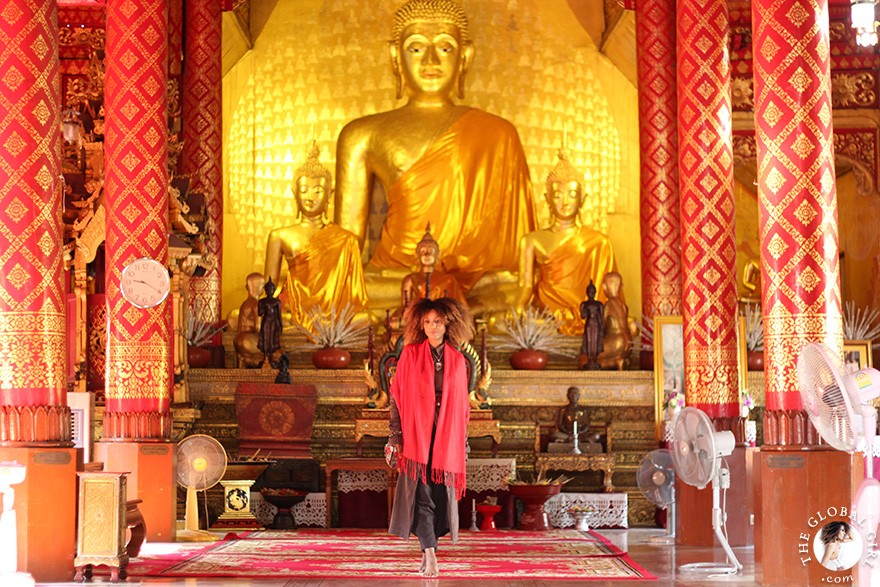 Photography by Ndoema
Wat Sri Suphan is one of Chiang Mai's best kept secrets. Surprisingly this spectacular temple isn't one of Northern Thailand's most celebrated sacred sites yet its 360 hand-carved sterling silver pagoda is totally off the charts as far as I'm concerned.
It was a surprise stop on my sacred tuk-tuk tour of the city and I'm so grateful to my sweet driver (and improvised photographer's assistant) for the gift of stetting foot on these powerful grounds.
Sadly the snake and water themed silver pagoda is "for your eyes only" for us ladies. Women aren't allowed inside. But it's flanked by an equally magnificent gold and red shrine which is open to all and absolutely worth a visit.
Though my heart belongs to Wat Suan Dok, Chiang Mai's Wat Sri Suphan is a truly special place. I love.