Whenever I'm asked to share a personal beauty tip or some favorite secret beauty weapons, I invariably draw a blank for a sec or two. It's just that to me beauty isn't something that's cut off from the overall lifestyle choices I've made over the years. I see healthy skin and bouncy locks as the by-products of the 360 way of life I've embraced, from raw foods and juicing to detox and meditation.
Of course there are really cool products out there that are fabulous beauty-boosting allies (and I'm always on the lookout for the latest and coolest beauty toy). That said, for me the true beauty epiphany (from effortless weight loss to natural head-to-toe glow) has come as a result of some healthy lifestyle choices (considered extreme by some, such as completing multiple 92-day juice fasts and some hardcore liver flushes) combined with simple daily switches that ended up bringing about some really amazing beauty transformations.
Below are 5 simple natural beauty tips that have worked wonders for me.
---
Still Washing Your Face? Try Oil Cleansing Instead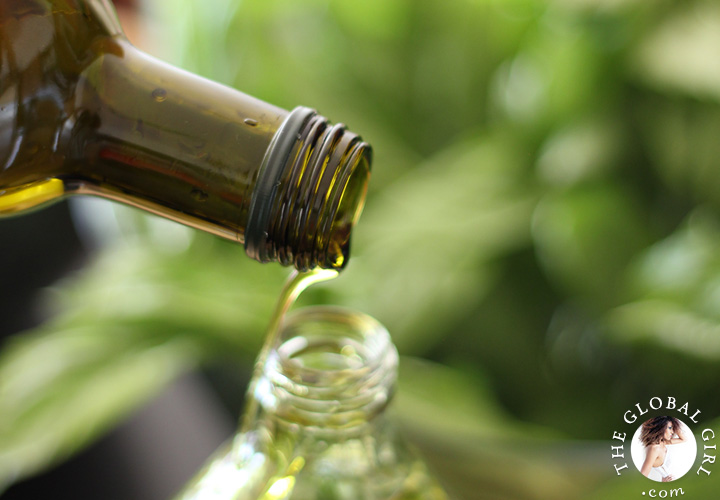 This is so simple yet so powerful. Before switching to oil cleansing, I was plagued with chronic crazy dry skin. I thought for years it was my lot in life and that I was cursed by the beauty gods until I discovered oil cleansing. I never thought something as simple as refraining from using harsh, overly drying products would be so effective. I haven't washed my face with cleansers, soap or soap-based facial washes in years. Instead I "clean" my face by massaging my skin with natural oil (coconut or avocado oils are my favorites) and then use a steaming hot towel to wash it off. I also use pure coconut oil as a makeup remover, for oil pulling and for deep hair conditioning treatments.