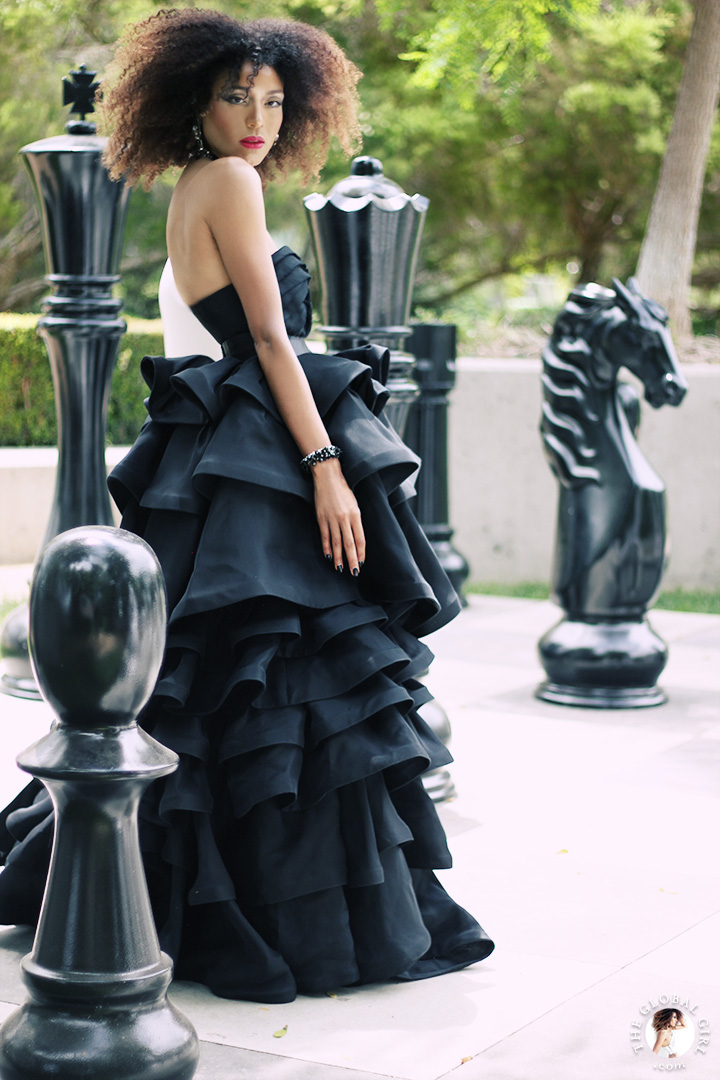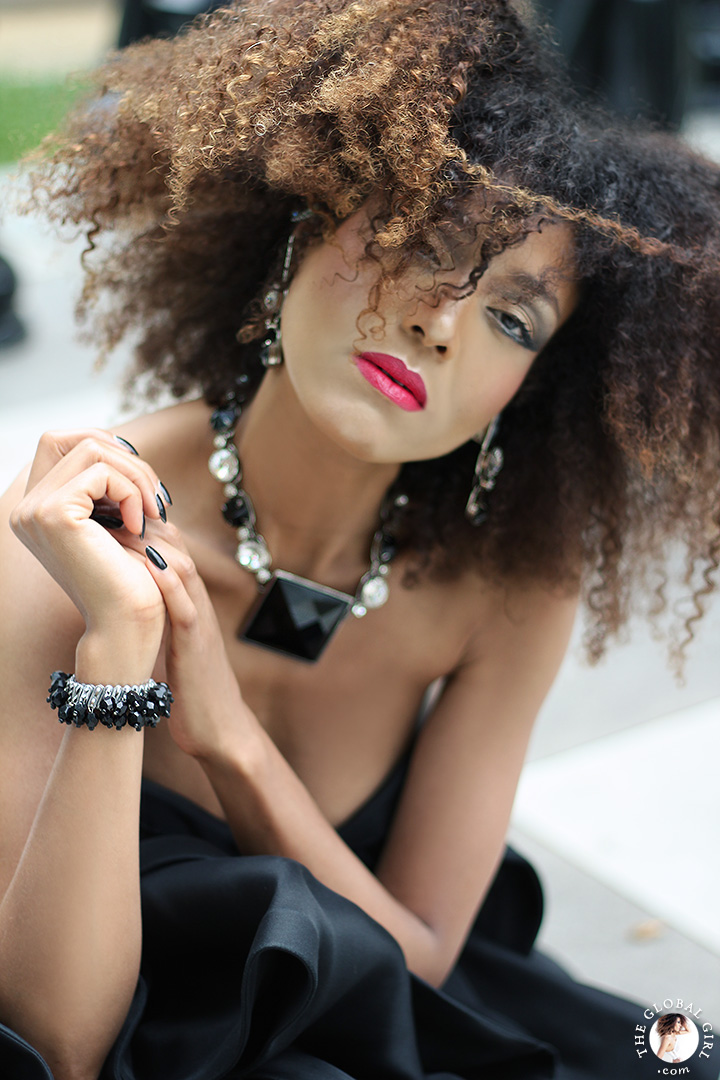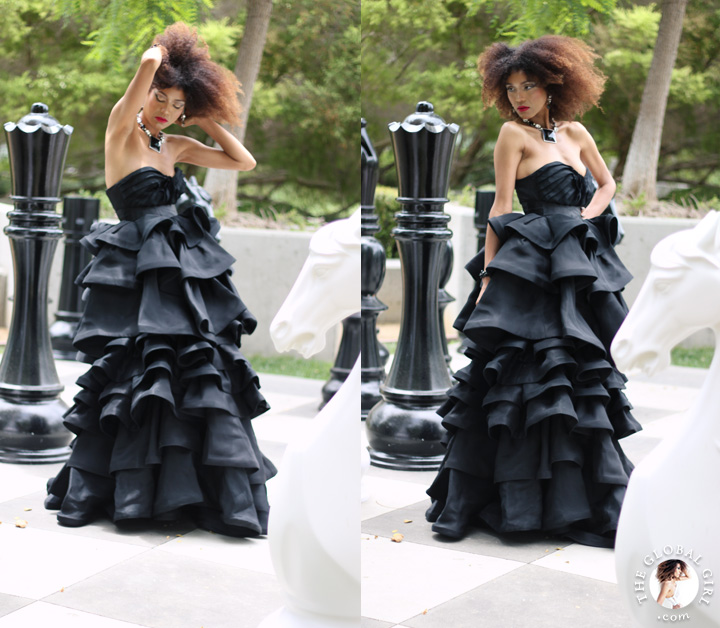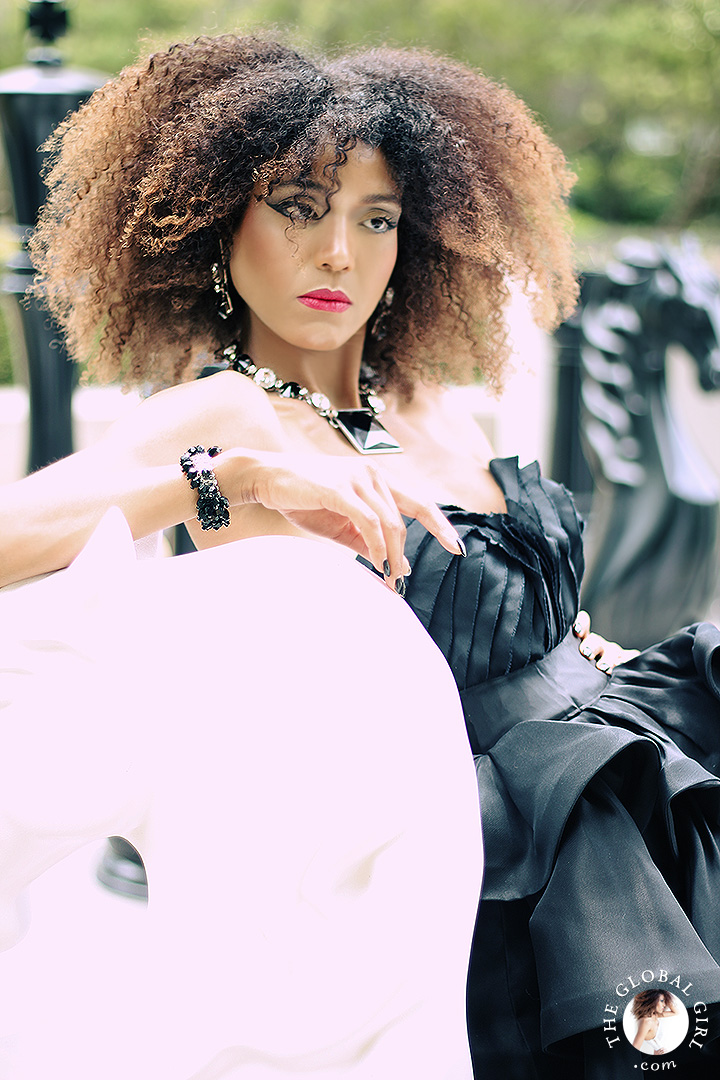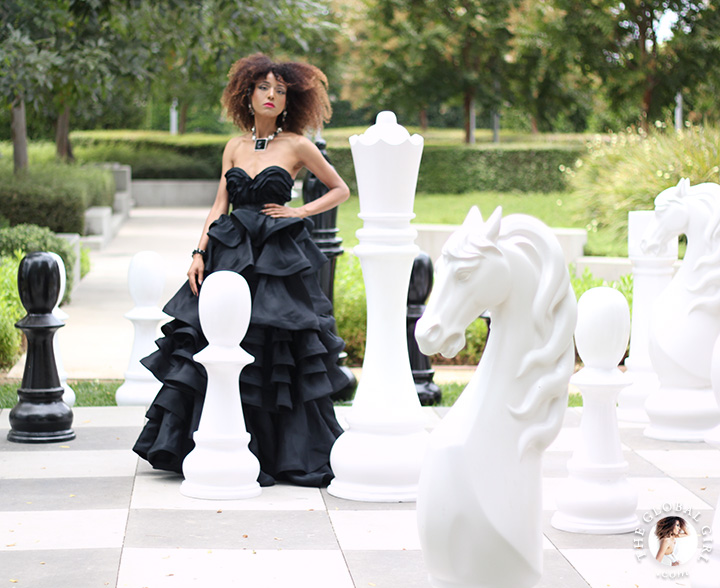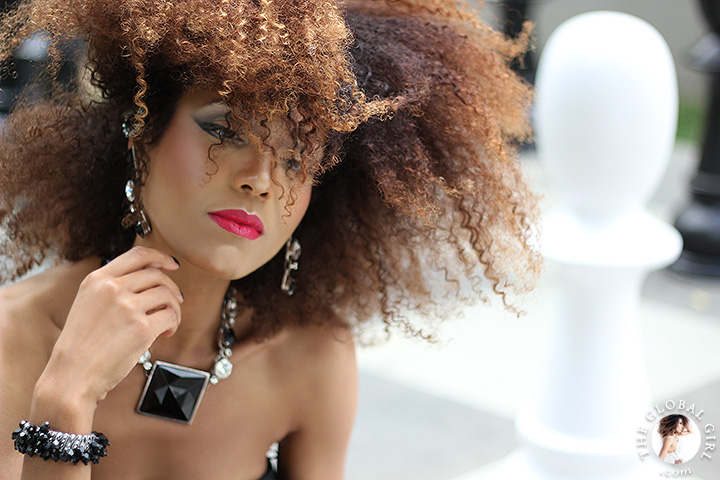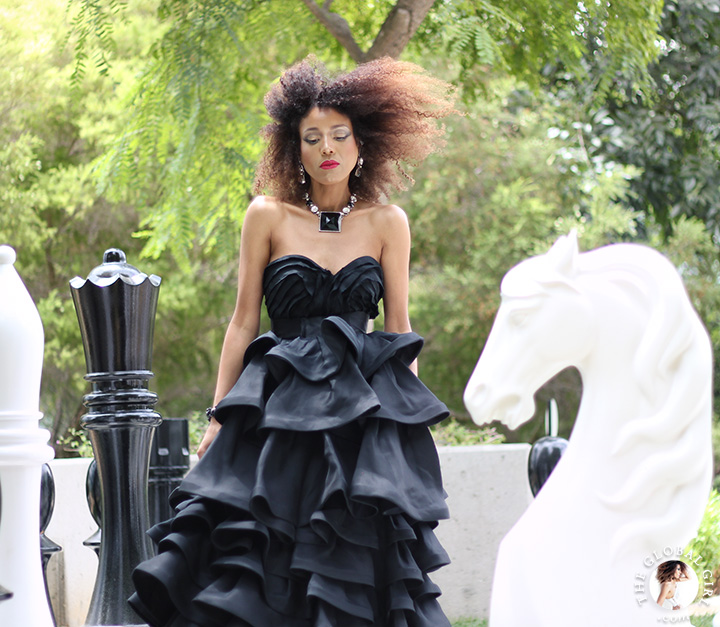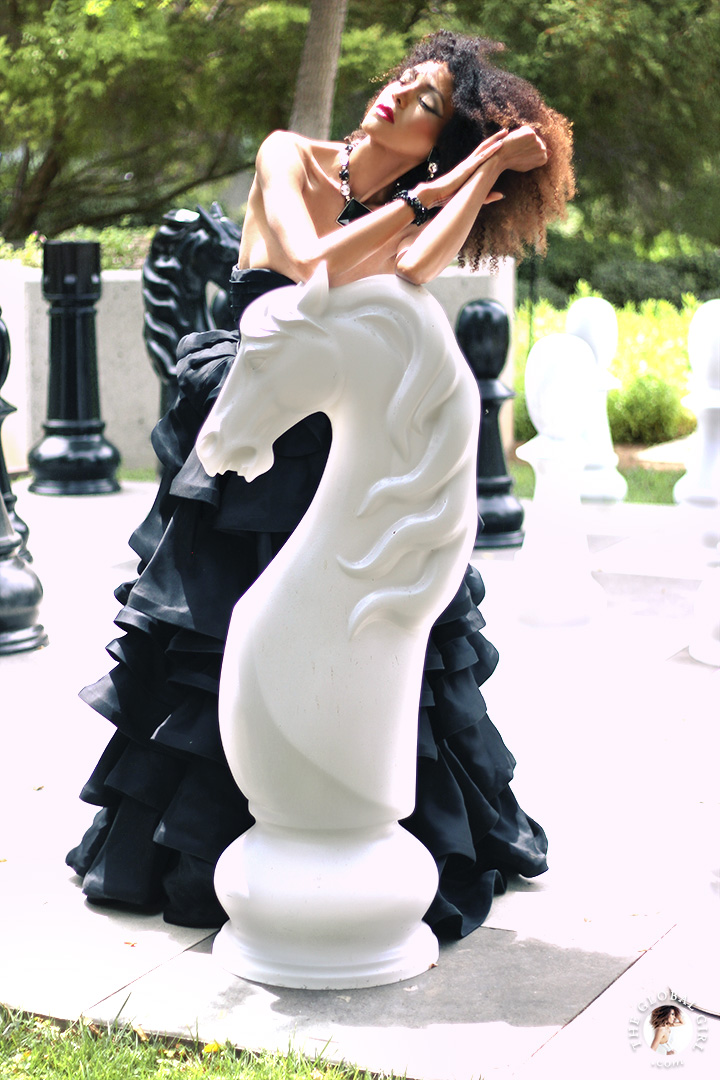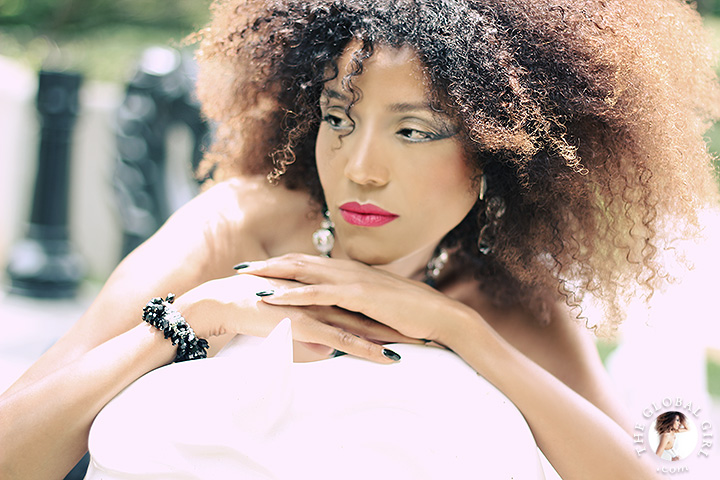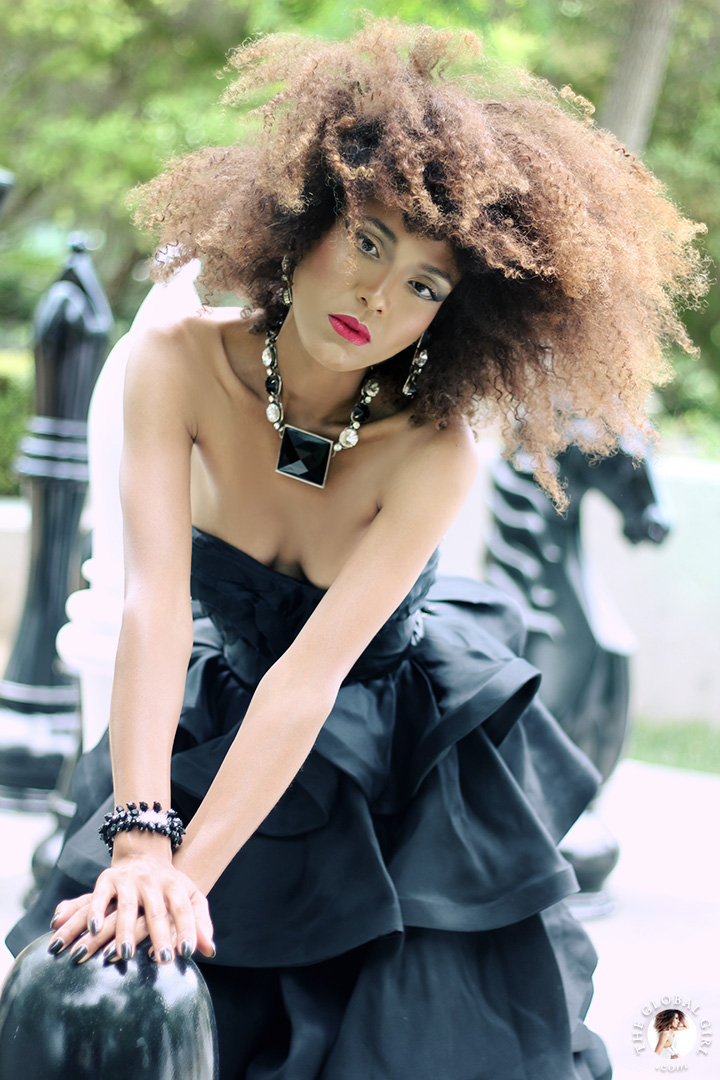 I almost fell backwards when my photographer texted me a pic of this über life-size chess board set as his concept of a glam backdrop for our upcoming shoot! I'd forwarded him a photograph of this magnificent Mimi Plange gown to pick his brains … Needless to say, I couldn't have dreamed anything half as divine.
Talking about divine… this tiered-strapless-silk-organza extravaganza leaves me speechless. That's the kind of garb that gets me to soar out of bed in the morning! Mimi's evening gowns are truly the essence of everything I love. Luxe. Bold. Minimalist. And so totally Goddess (I couldn't help having my "Gilda moment"… Rita Hayworth fans will know what I'm talking about ;).
The most outrageous part of it all is that I get to call slipping into such wonderland gowns and striking a pose for this wonderboy, my job… Oh boy, do I love my job.
Black strapless organza gown by Mimi Plange. Inquiries at mimiplange.com