---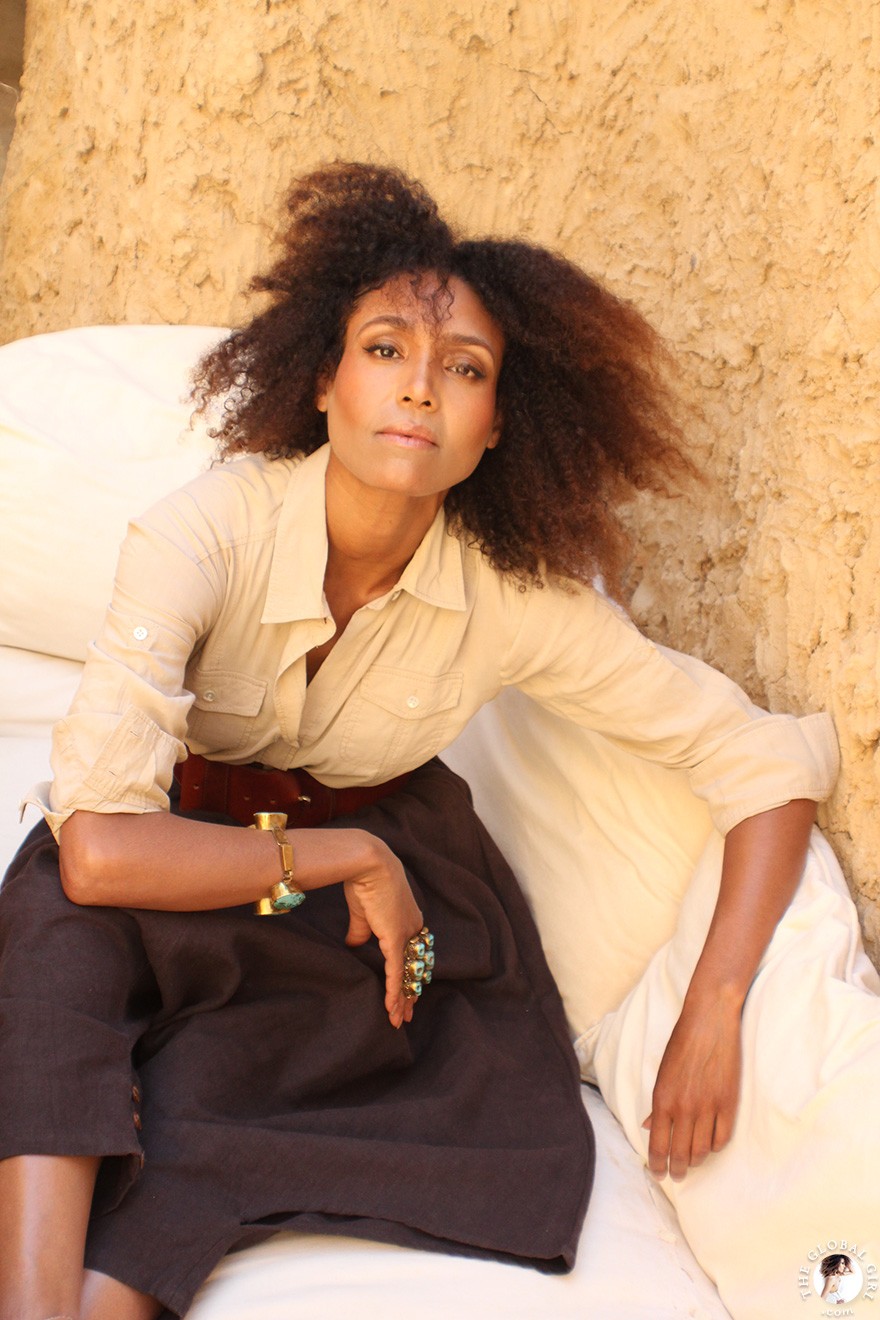 The remote and tiny Siwa oasis is brimming with spectacular eco-chic hotel options (including Talist eco-lodge and most notably the luxe monastic eco-resort Adrère Amellal) all of them unique and memorable in their own rights. But I must admit, I have a personal favorite. My heart belongs to Al-Babinshal.
Al-Babinshal gets my vote for the most authentic hideaway in Siwa Oasis. It offers a truly one-of-a-kind experience and its location takes the cake. This stunning traditional Berber-style heritage hotel is practically attached to Shali Ghadi, the rock-salt-and-natural-clay 13th century citadel that is the very heart of Siwa and its fascinating history.
A maze of tunnels and stairways connects the cool and serene desert-style rooms, seemingly art-directed with their monochromatic earthy palette, date-palm furniture and traditional wooden-shuttered windows. The rooftop restaurant is hands-down the most romantic dining spot in Siwa with its sweeping views of the oasis and front row seating to the most spectacular North African sunsets.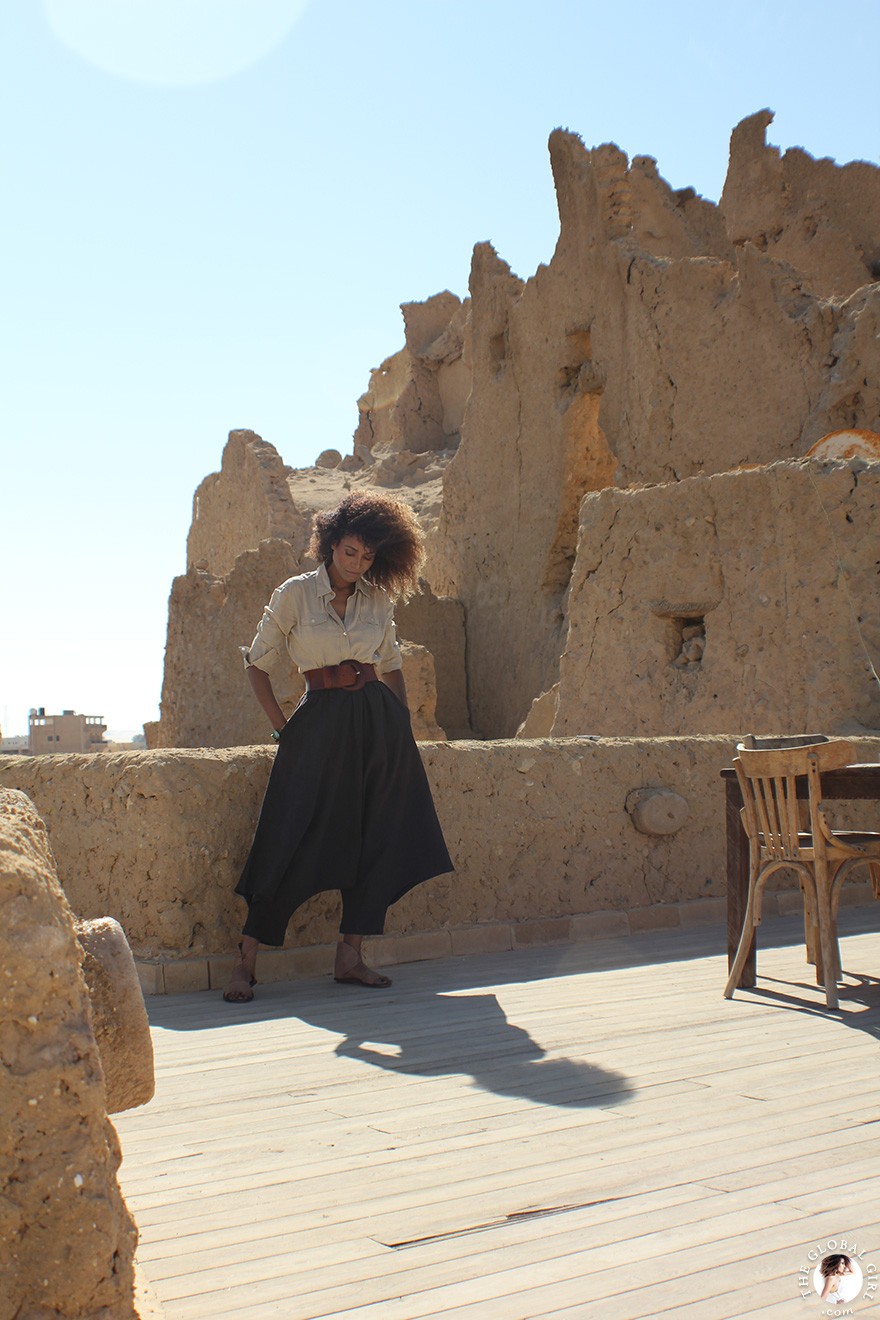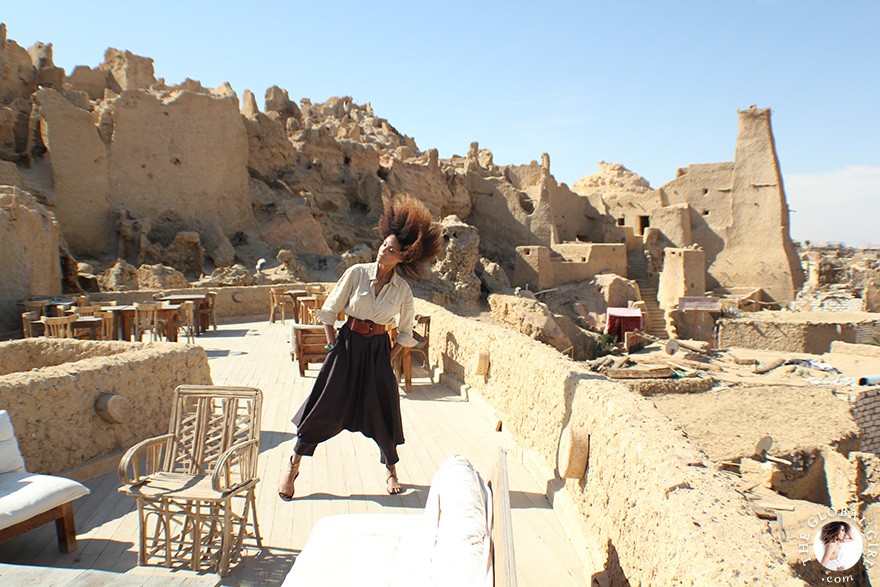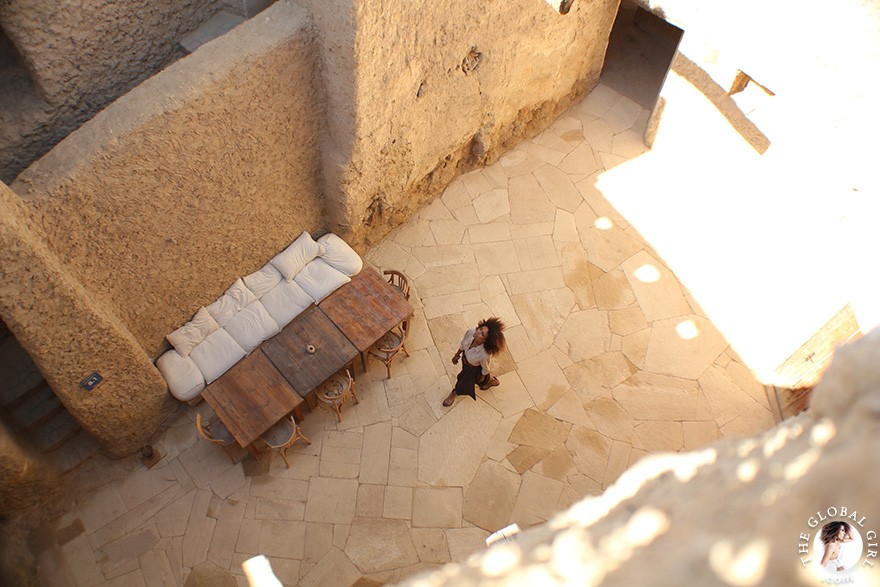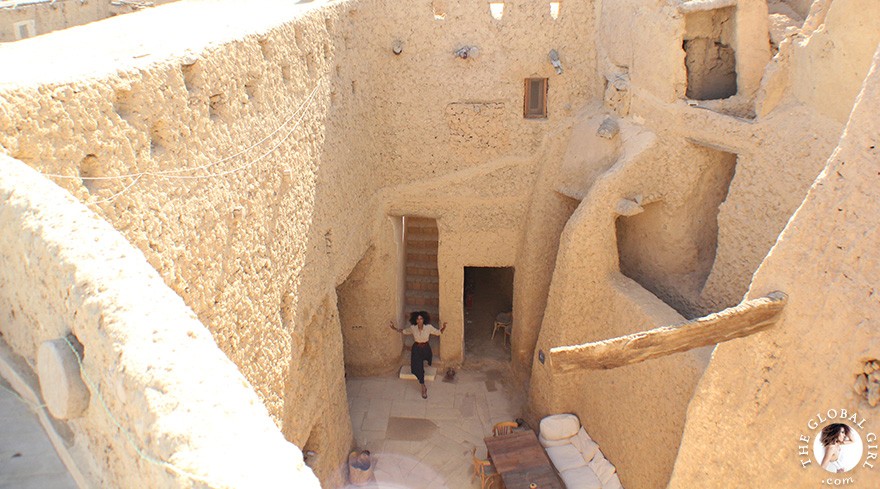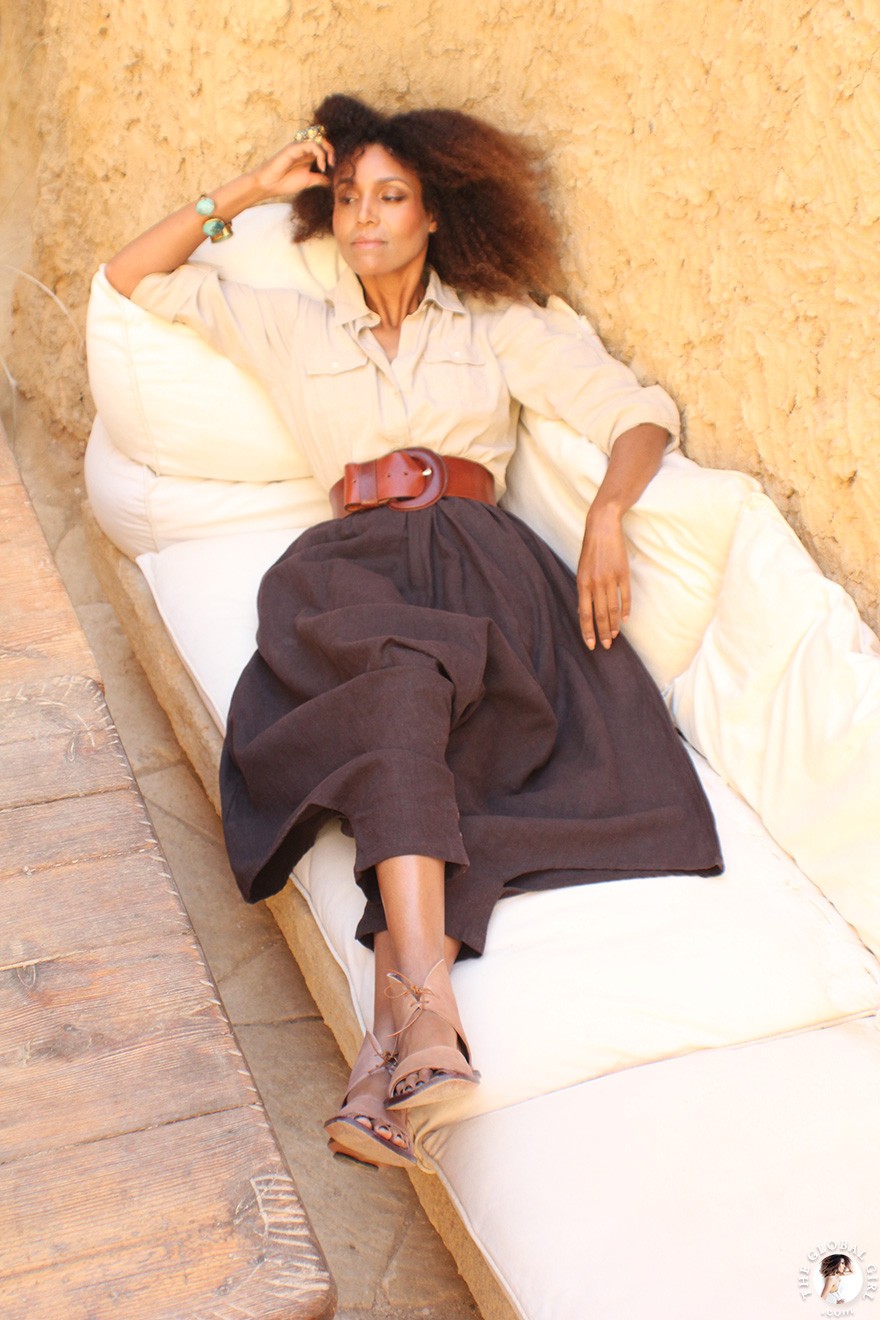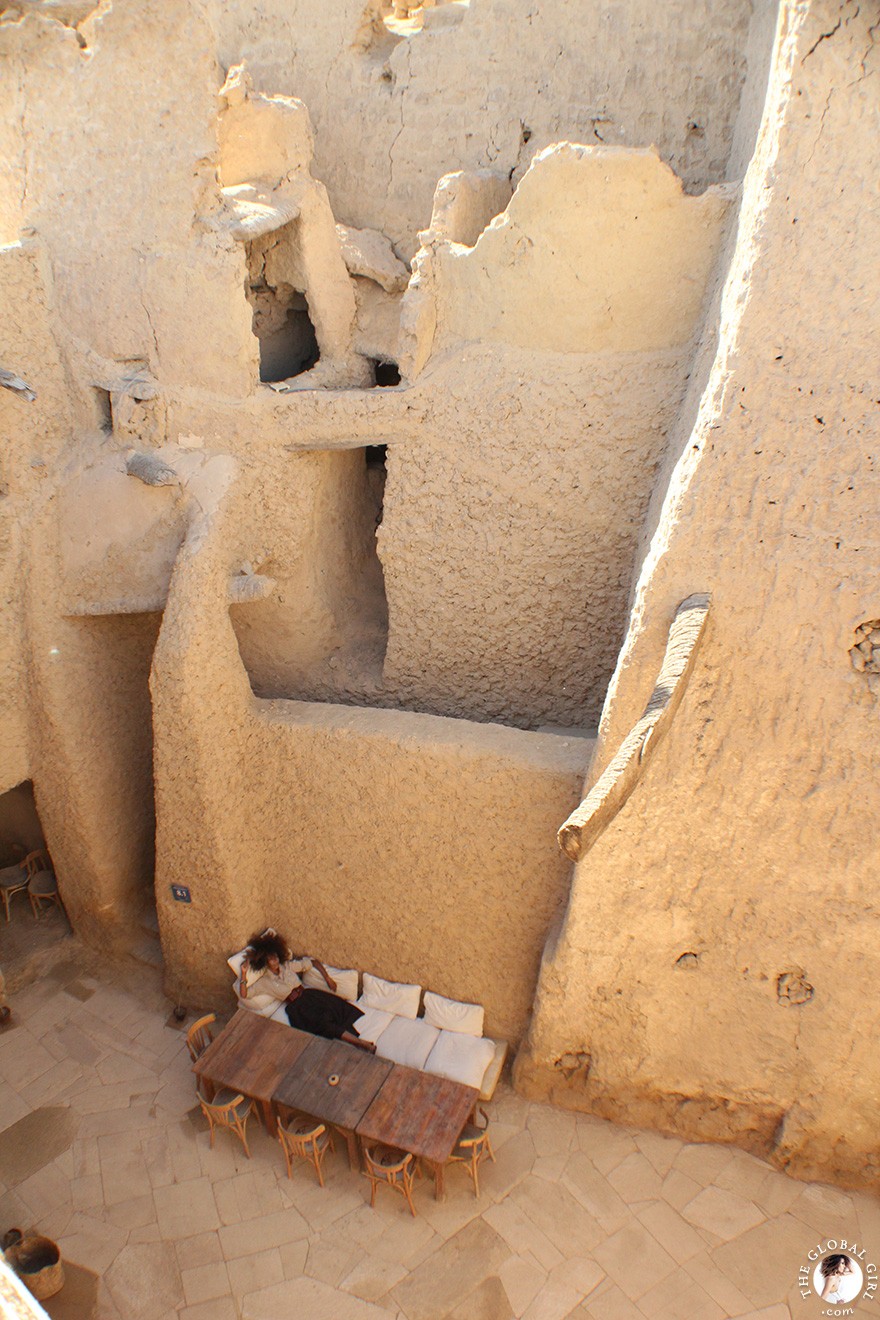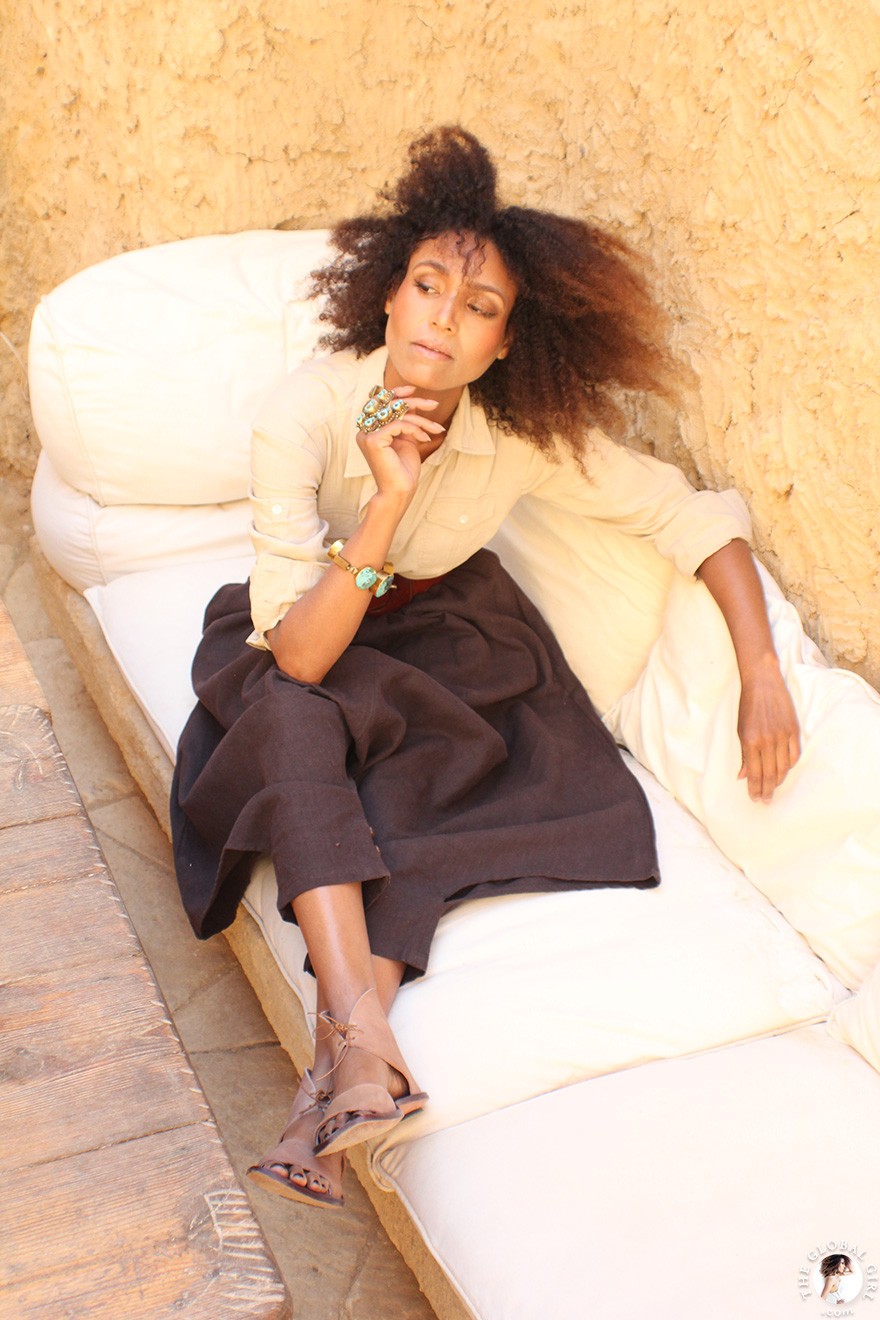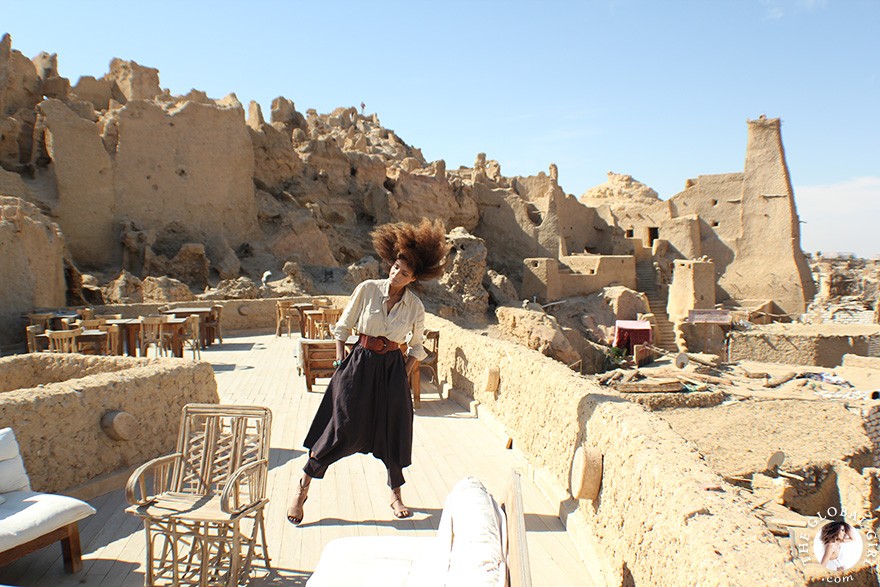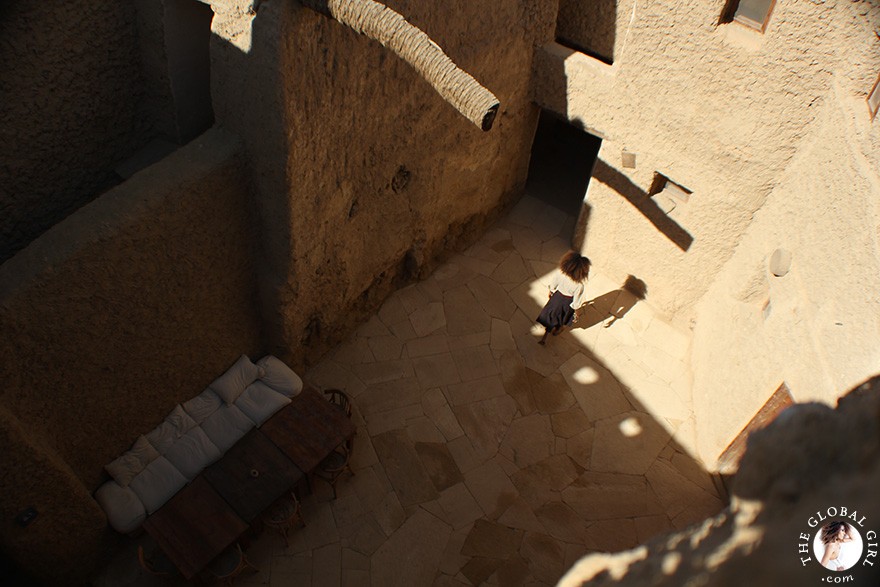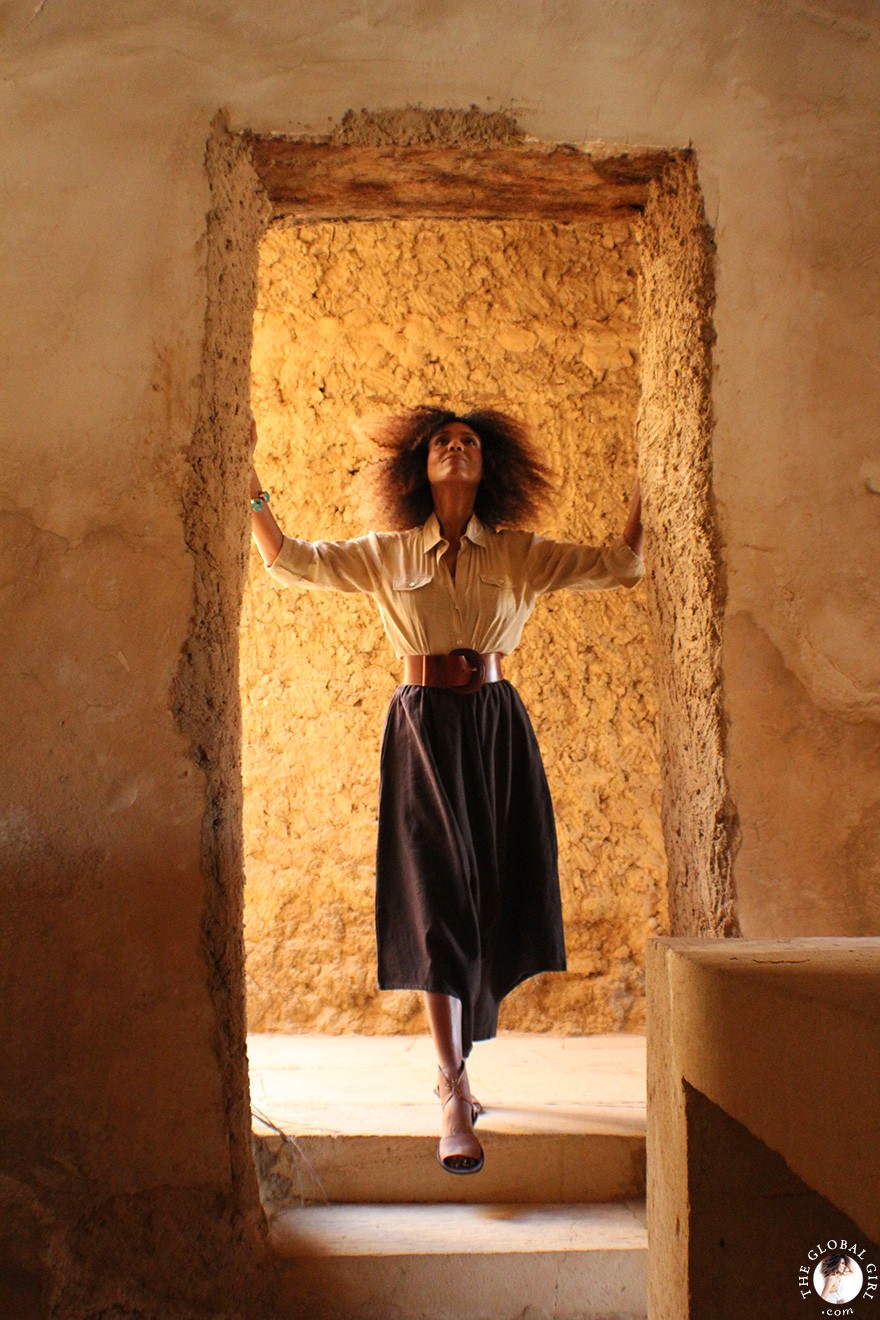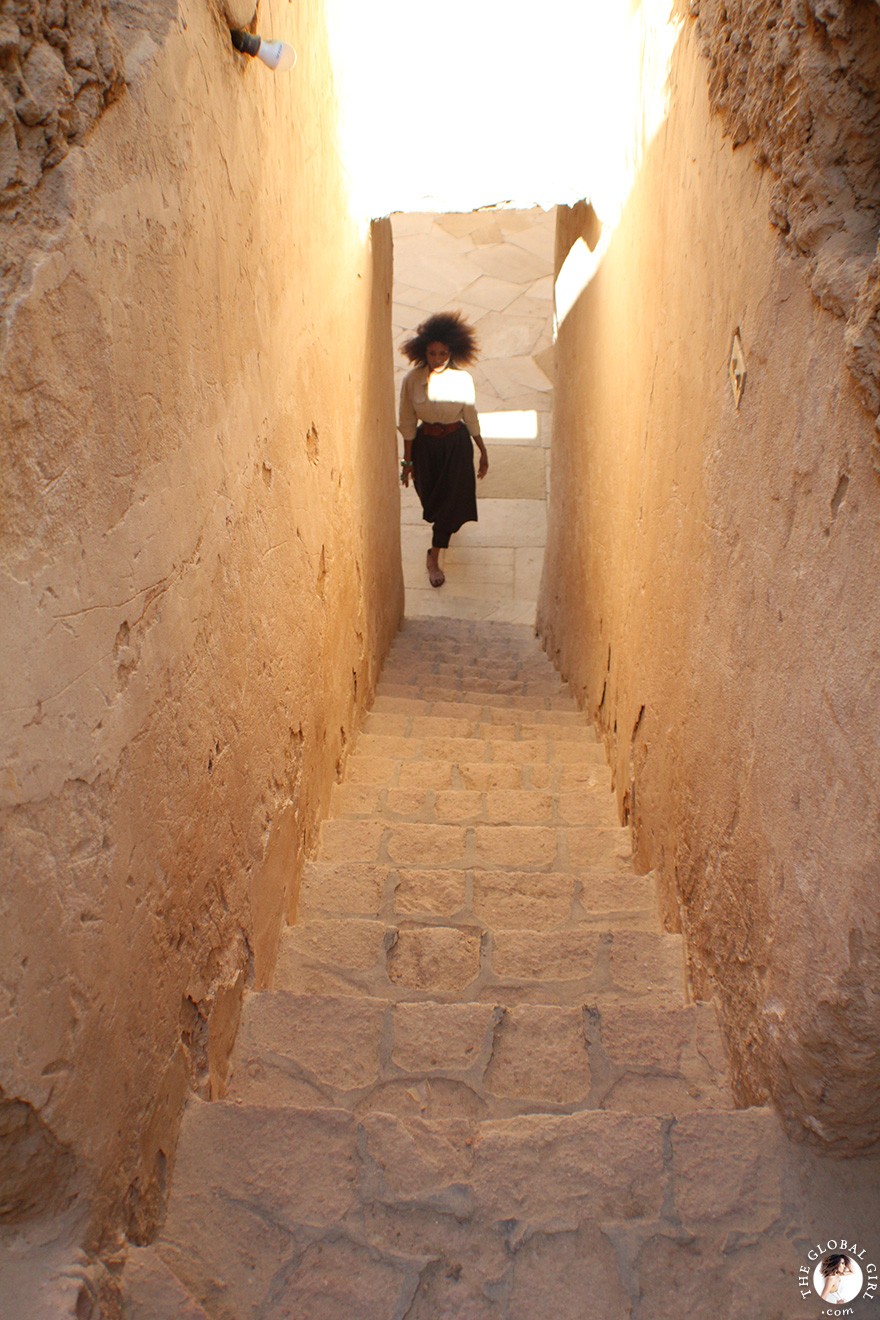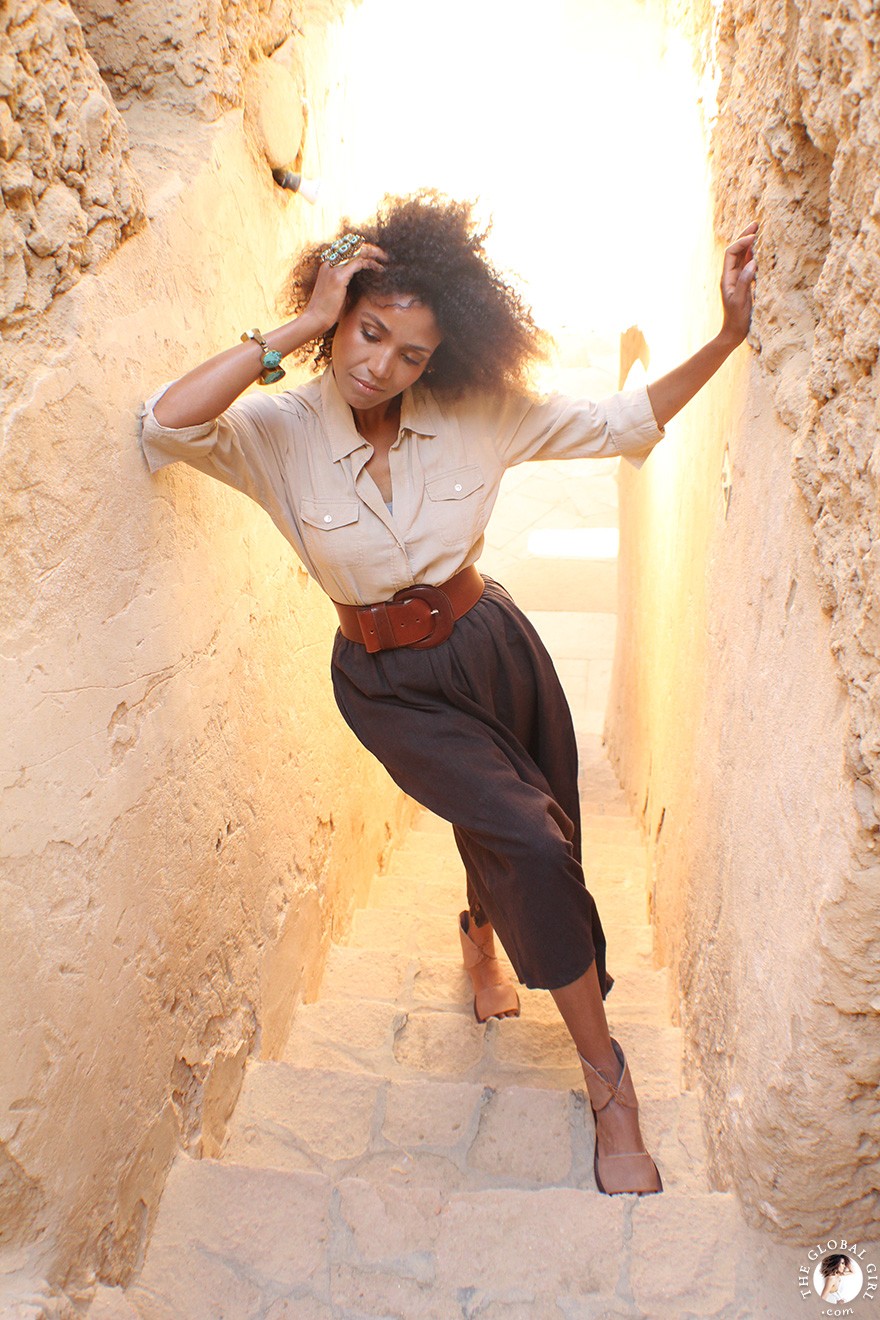 Wearing tribal linen harem pants I bought in Thailand (similar here) with a Theory safari shirt (similar here and here) and vintage high waist belt (similar here).
Shop THE GLOBAL GIRL