---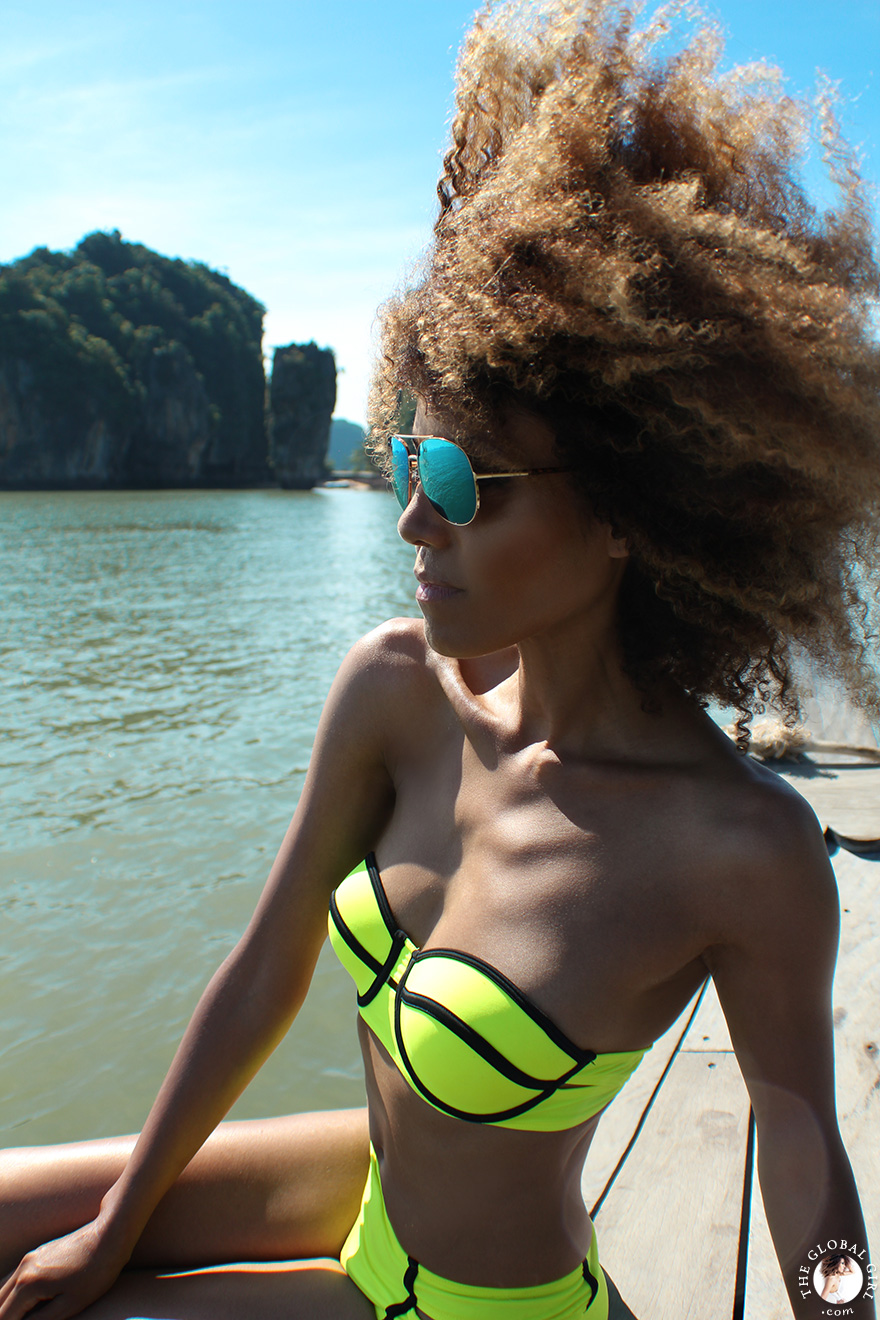 After scoring the perfect partner in crime for my sailing adventures, I started a day of island hopping with a spectacular sunrise over Phang Nga Bay followed by a visit to iconic James Bond Island (Khao Phing Kan).
You can get a glimpse of the famed Ko Tapu (the 66 feet-tall islet immortalized by the The Man with the Golden Gun) and the local trademark limestone tower karsts shooting out of the sea.
The famous landmark is a spectacular sight that totally lives up to the hype. Despite its immense popularity, there is something overwhelmingly peaceful and totally awe-inspiring about this part of the world. Quite an unexpected contrast. Definitely a must-see.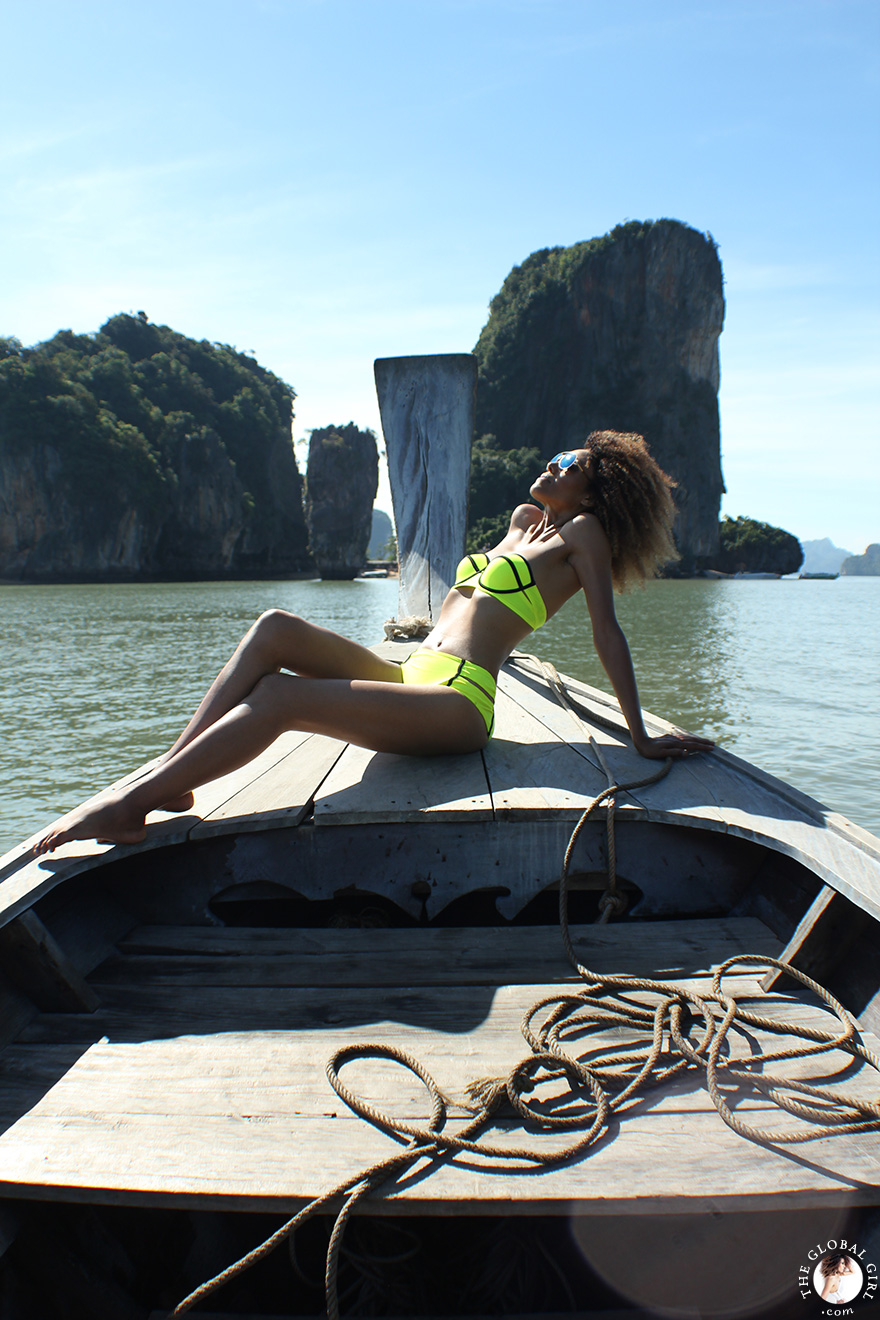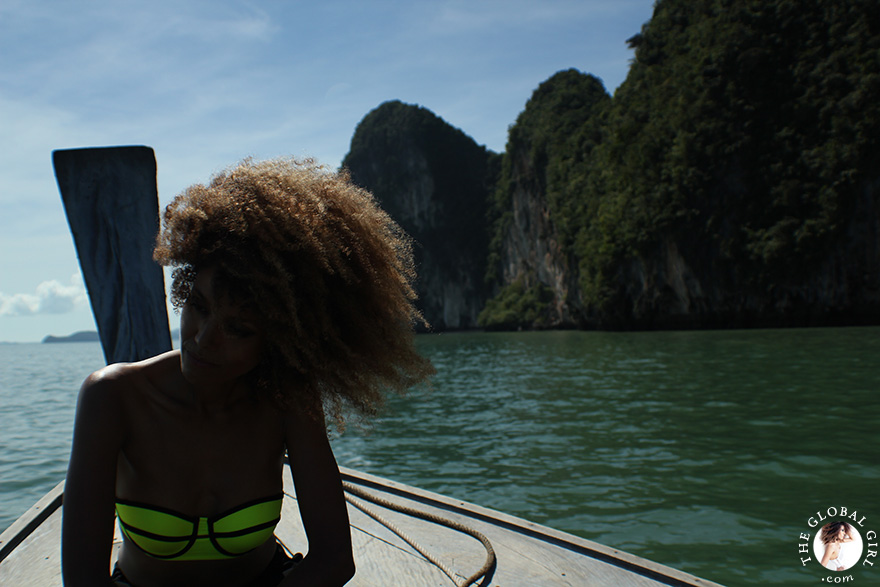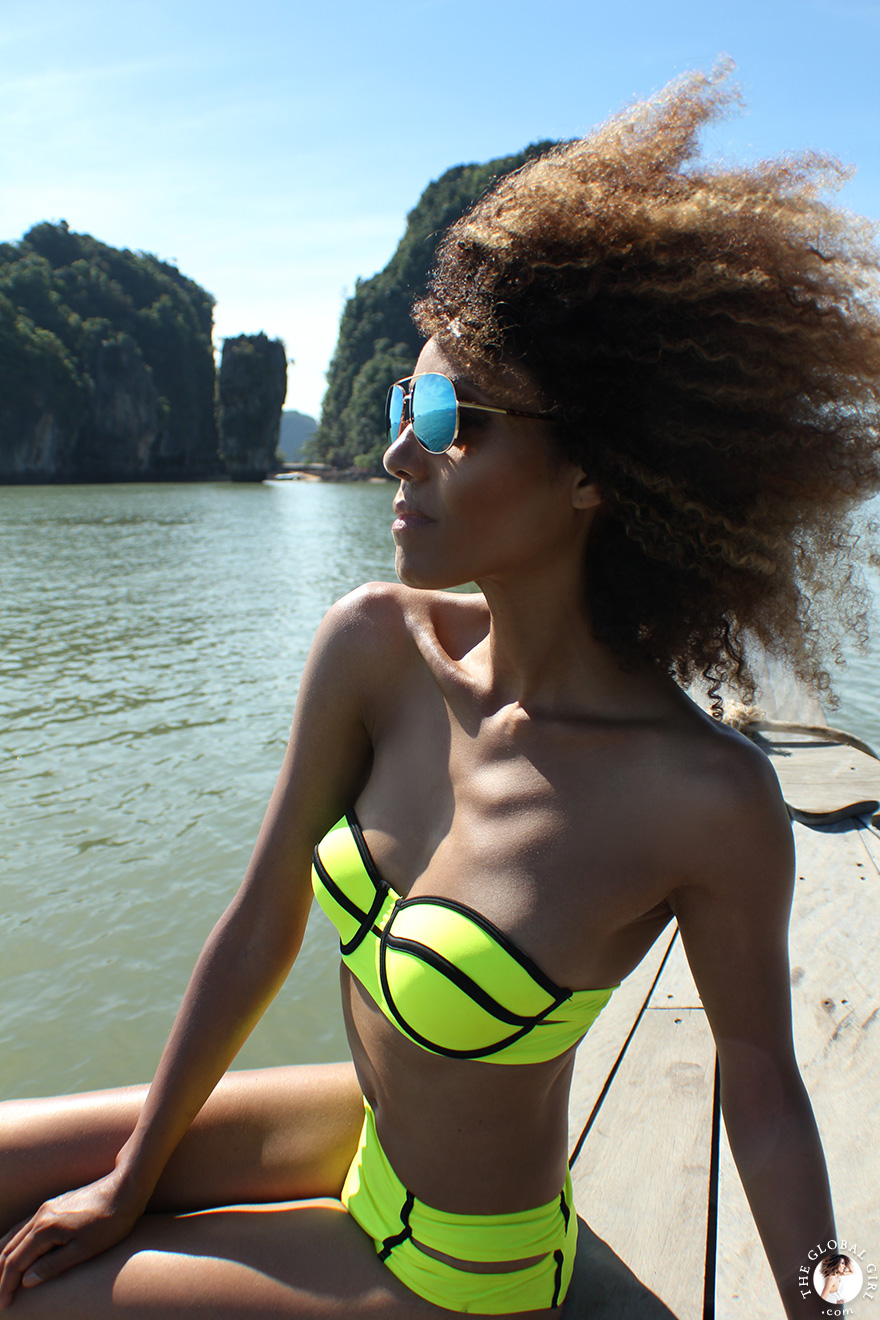 Shop THE GLOBAL GIRL