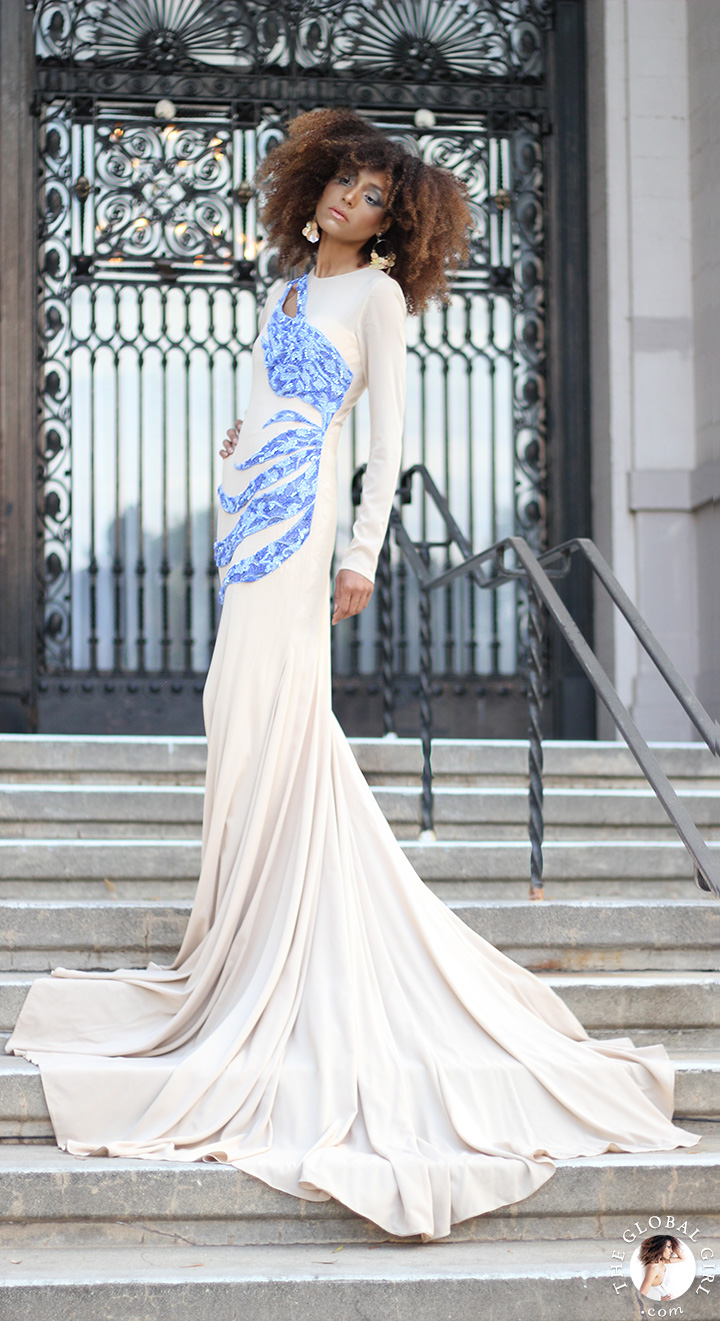 Photographed at the Wilshire Ebell Theatre
There are so many exciting new projects in the works with The Global Girl right now, I just can't wait to share them all! They involve traveling (as I'm sure you've guessed) and one of nature's most precious gifts. One I've always had a fascination and deep appreciation for, water.
Consciously, or not, water has always taken center stage in my life wherever I've found myself in the world. There is something so incredibly soothing, healing and contemplative about water that touches me deeply. Maybe it's because I was born by the Boali waterfalls in the tiny city of Bangui in Africa and spent a great deal of my childhood between the lake town of Annecy in the French Alps and a tiny house overlooking the Yaoundé municipal lake in Cameroon, where I would spend hours on end flamingo gazing and marveling at the giant catfish gliding under the surface of the water. Later in life, while traveling through India, I fell deeply in love with the holy city of Varanasi where I spent days sitting on the banks of the Ganga river mesmerized by the sights and energy of the place, the pilgrims' moving expression of devotion and the dolphins dancing on the horizon at sunset. On my field assignment with the United Nations, I flew to Malawi to work with refugees and found myself taking long trips on Lake Nyasa as I assisted them in returning to their homeland in Mozambique. Now that I call Los Angeles my home (at least intermittently ;), a great deal of my days are spent by the ocean in Venice, Santa Monica or Malibu where I love to get lost in the limitless horizon.
My obsession with water (and all things water related) is such that it's even earned me the nickname "the mermaid" because of my uncanny ability to wolf down the most unreasonable amount of sea veggies in the shortest amount of time (and routinely insisting on having them with absolutely everything!). But I'll reassure you, I'm no mythical half-human half-fish creature though I have fancied myself as one on occasion…
Hand-beaded mermaid evening gown by Mimi Plange | Vintage mother of pearl chandelier earrings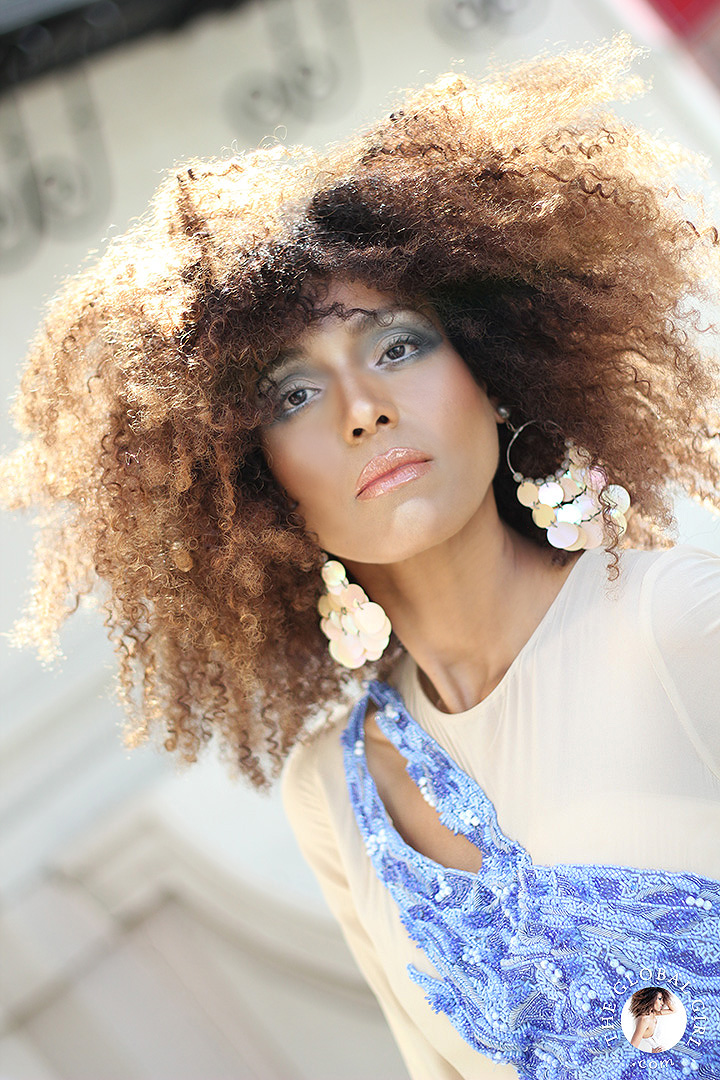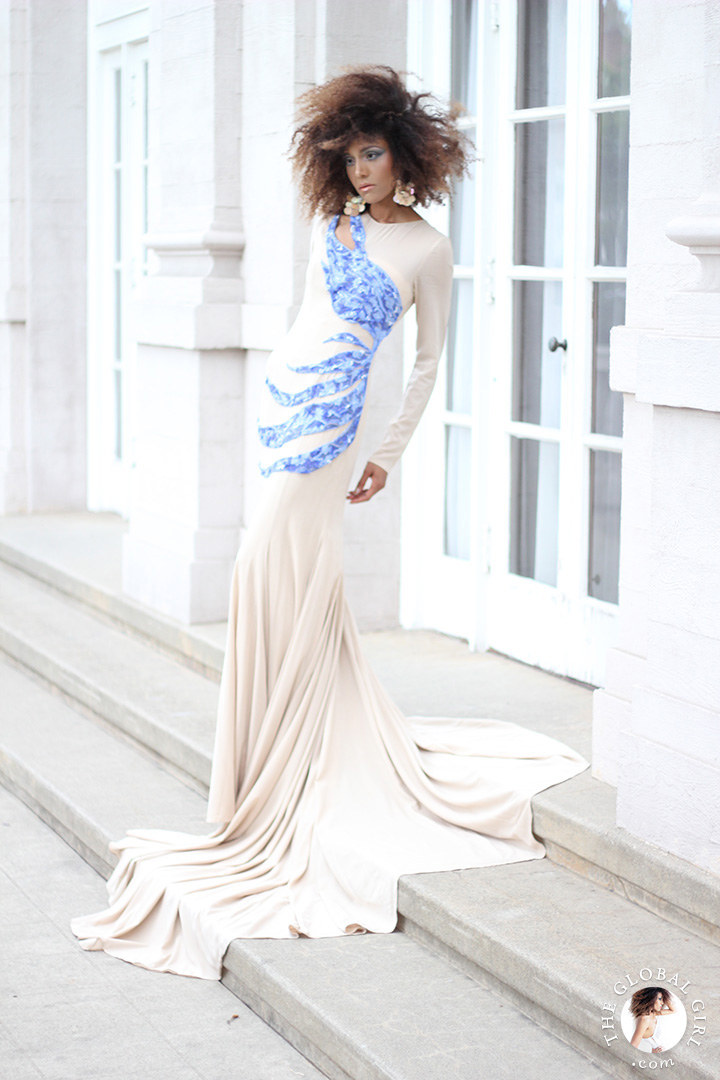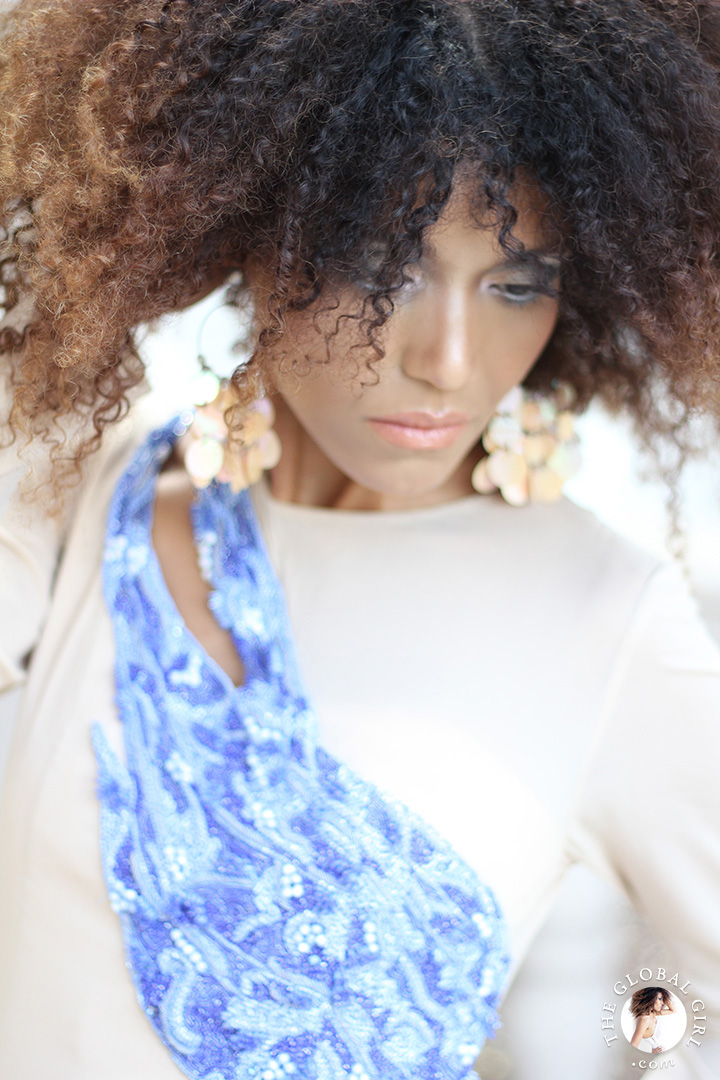 Shop THE GLOBAL GIRL