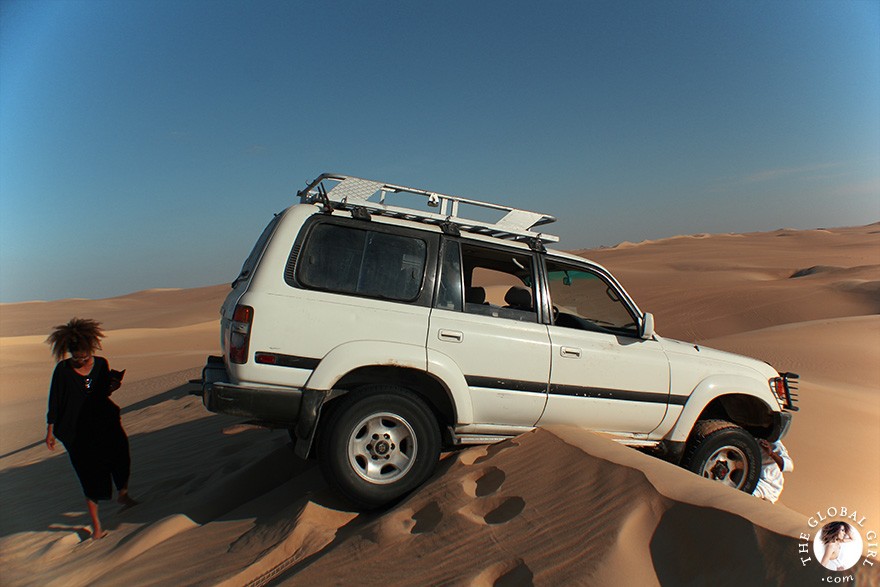 Surfing sand dunes in the Libyan desert is one of the most exhilarating experiences I've had on my extraordinary journey through North Africa. Truly the experience of a lifetime.
The daredevil that I am received an extra bonus when our four-wheel drive land cruiser got stuck at a 45 degree angle on a gigantic sand dune in the middle of the endless Sahara desert.
Luckily, we were not as lost to the world as it seemed and after Mohammed, my fearless Siwan driver who came highly recommended by Salama at Al-Babinshal, attempted unsuccessfully to get us out of the sand and back on our wild off-road adventure, we were rescued by another team of fearless desert explorers.
Never had so much fun…