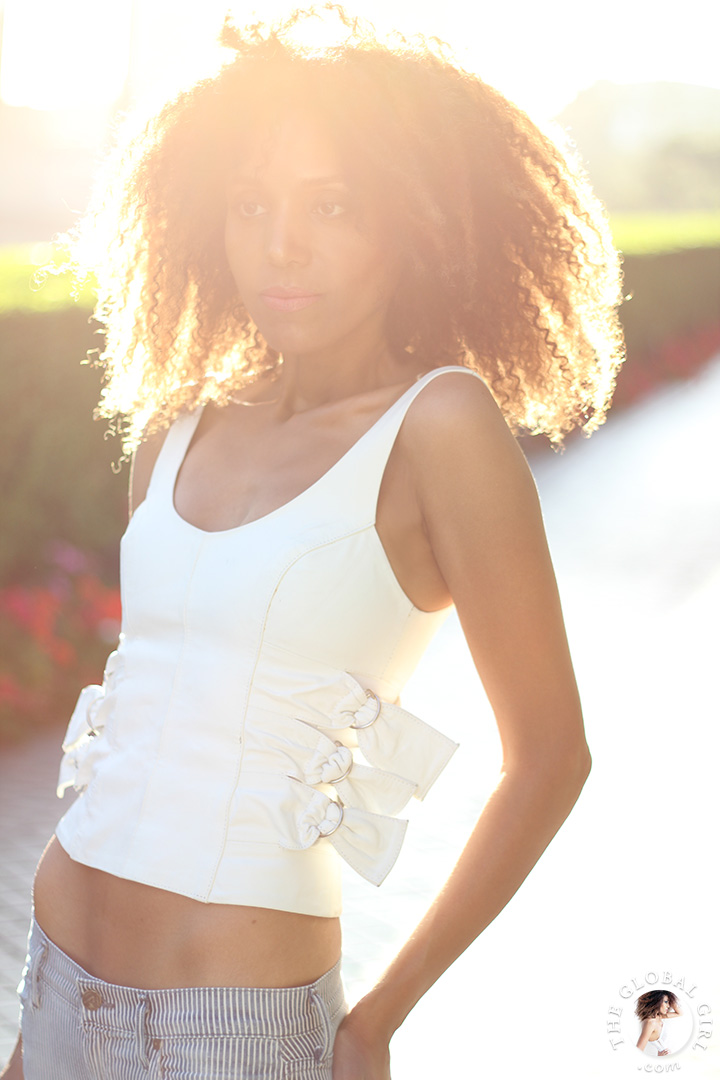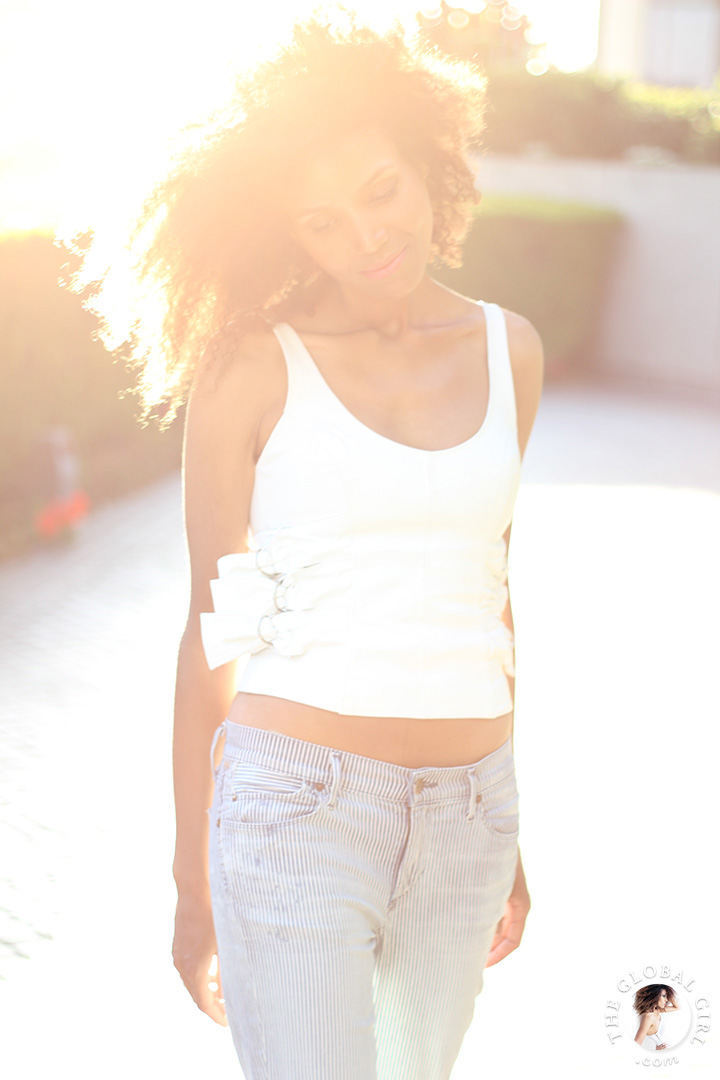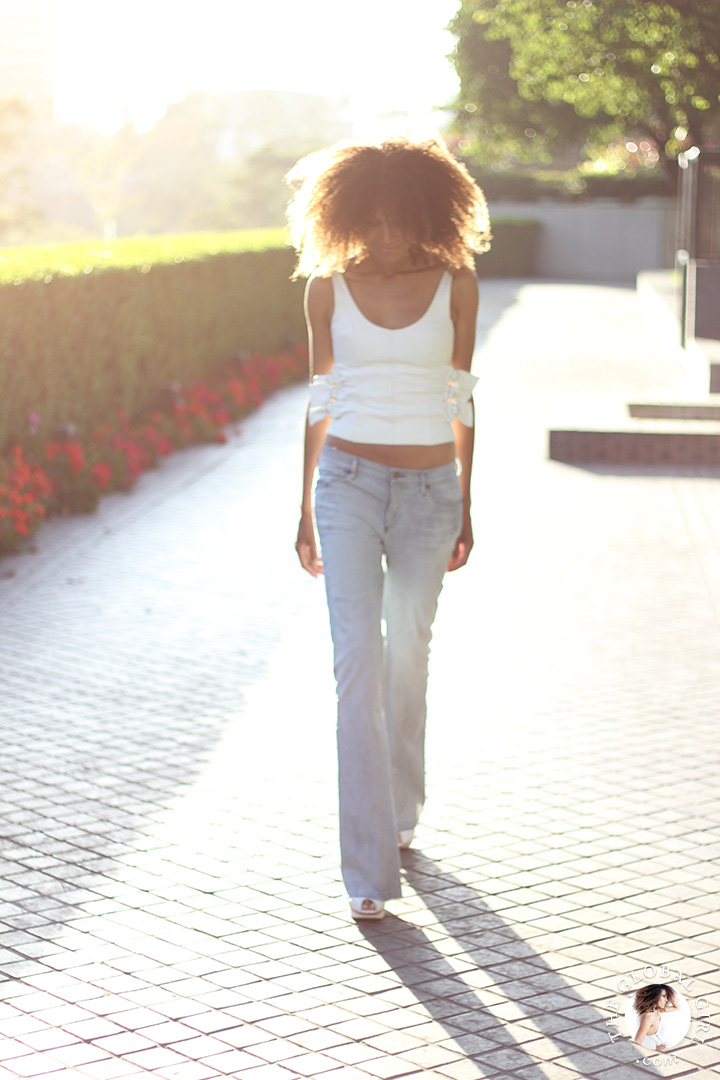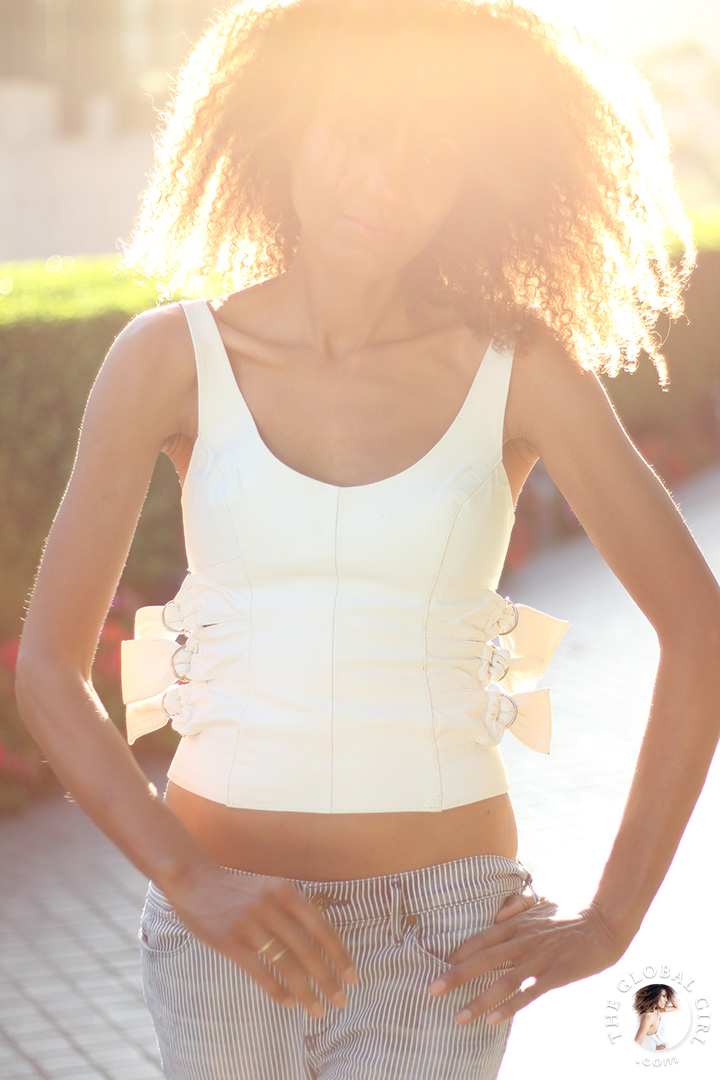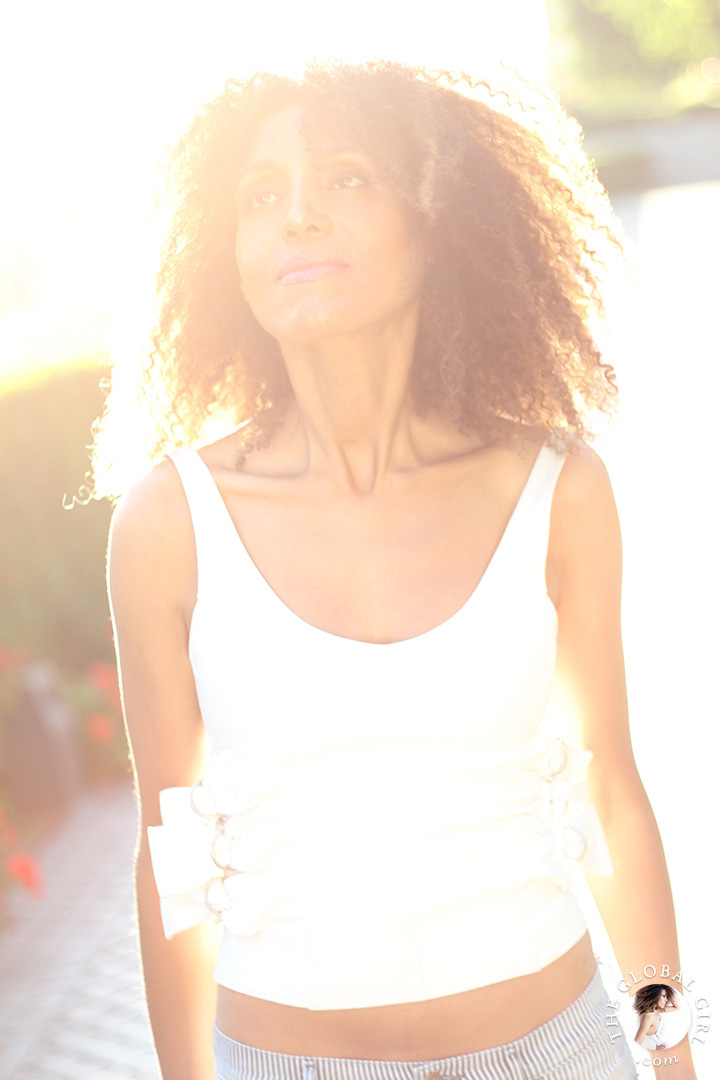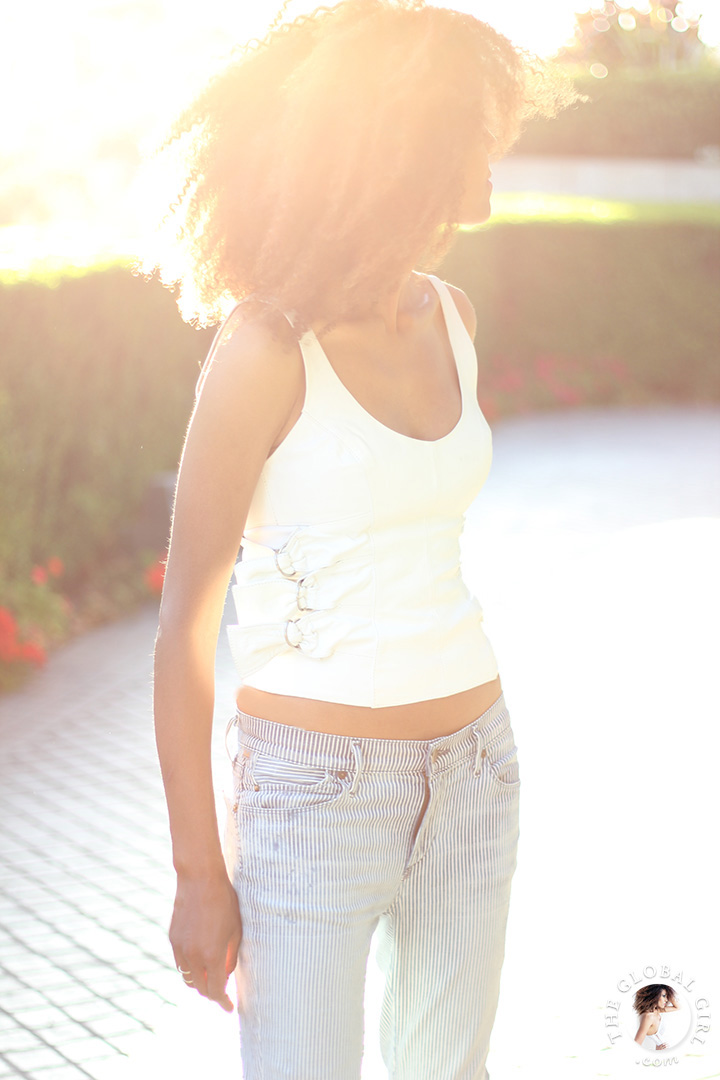 Photography by Phillip James
I'm a structure lover with a bona fide obsession for the perfect fit. But in the denim department I like to loosen up a tad and low rise is definitely de rigueur. More often than not these two expectations can't be met in the same piece of garb. It's either super tailored without an inch to breath or it's comfy with a touch of slouchy. This pair of low rise flare leg denim is quite the anomaly. The super duper legs-for-days flare cut is brilliantly combined with a comfy low rise waistline, all in a baby-skin soft denim that's dangerously addictive (I could fall asleep in it).
I've donned the midriff more than I typically do lately (blame it on the deliciously hot weather). This cropped leather top is a vintage beauty I've had for a while. I love its badass yet feminine stance and, of course, that multiple buckle detail. Isn't it fabulous!?
Low rise striped J Brand flare jeans | Vintage cropped leather top with multiple buckle detail | Jane Iredale "PureGloss" lip gloss in pink smoothie
SHOP THE GLOBAL GIRL STYLE