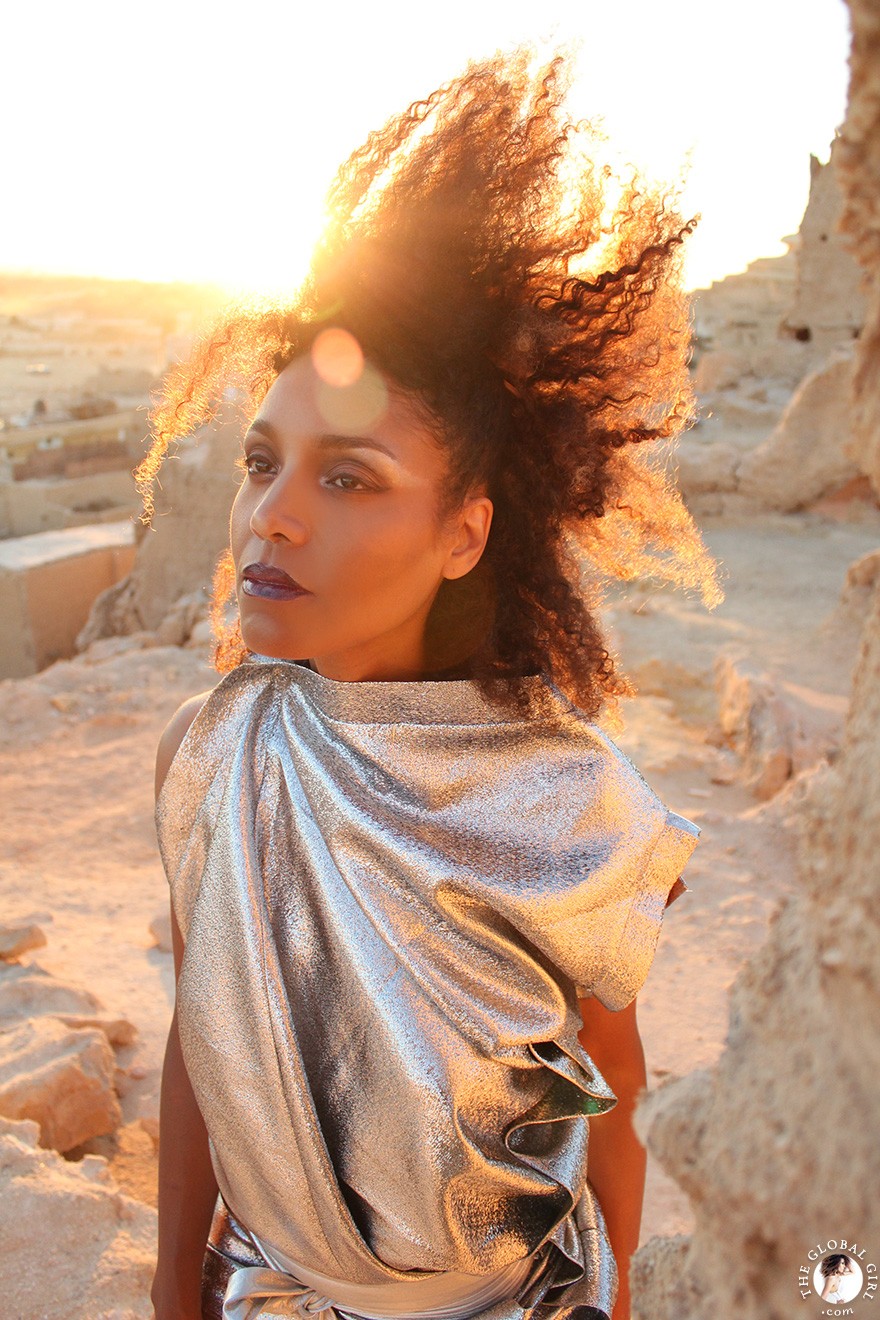 Shali Ghadi has got to be the most incredible place on earth (never have I ever had such a surreal natural setting for a photoshoot).
As I was standing amid the otherworldly remains of Siwa's 13th-century fortress, I could hardly believe my eyes. This enigmatic labyrinth-like architectural marvel was built centuries ago on natural rock and made of kersheef (a mixture of locally mined rock salt and natural clay). Three days of torrential rain in 1926 nearly destroyed the once thriving Shali which stills towers five stories above the modern town but now resembles more of an awe-inspiring martian landscape. The 360 panoramic views are breathtaking and so is the energy of this legendary place. Simply phenomenal.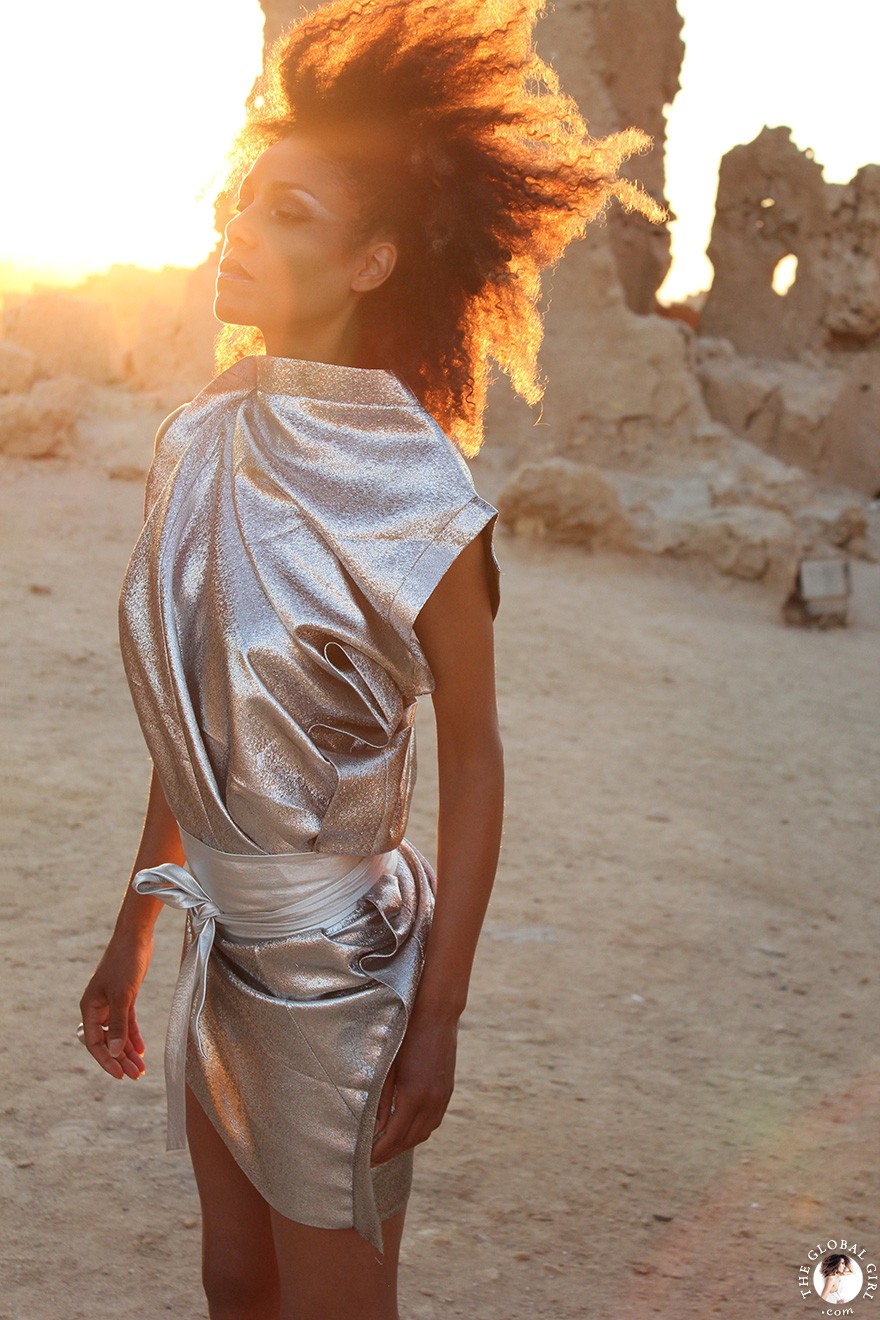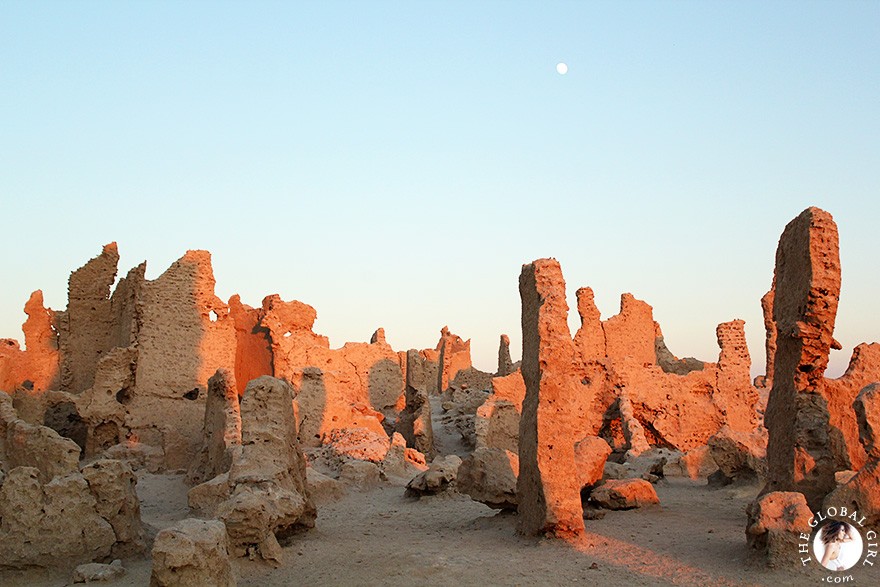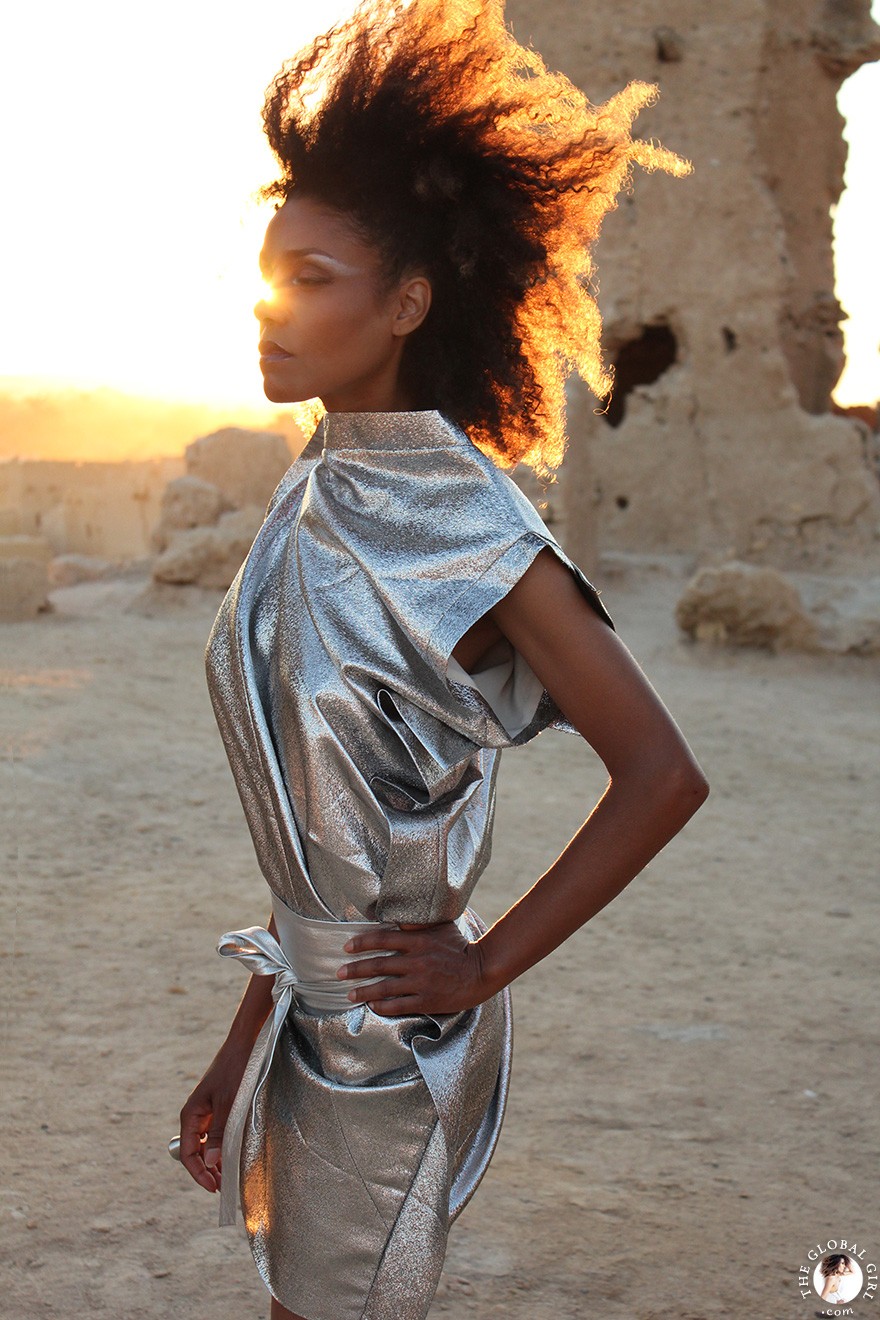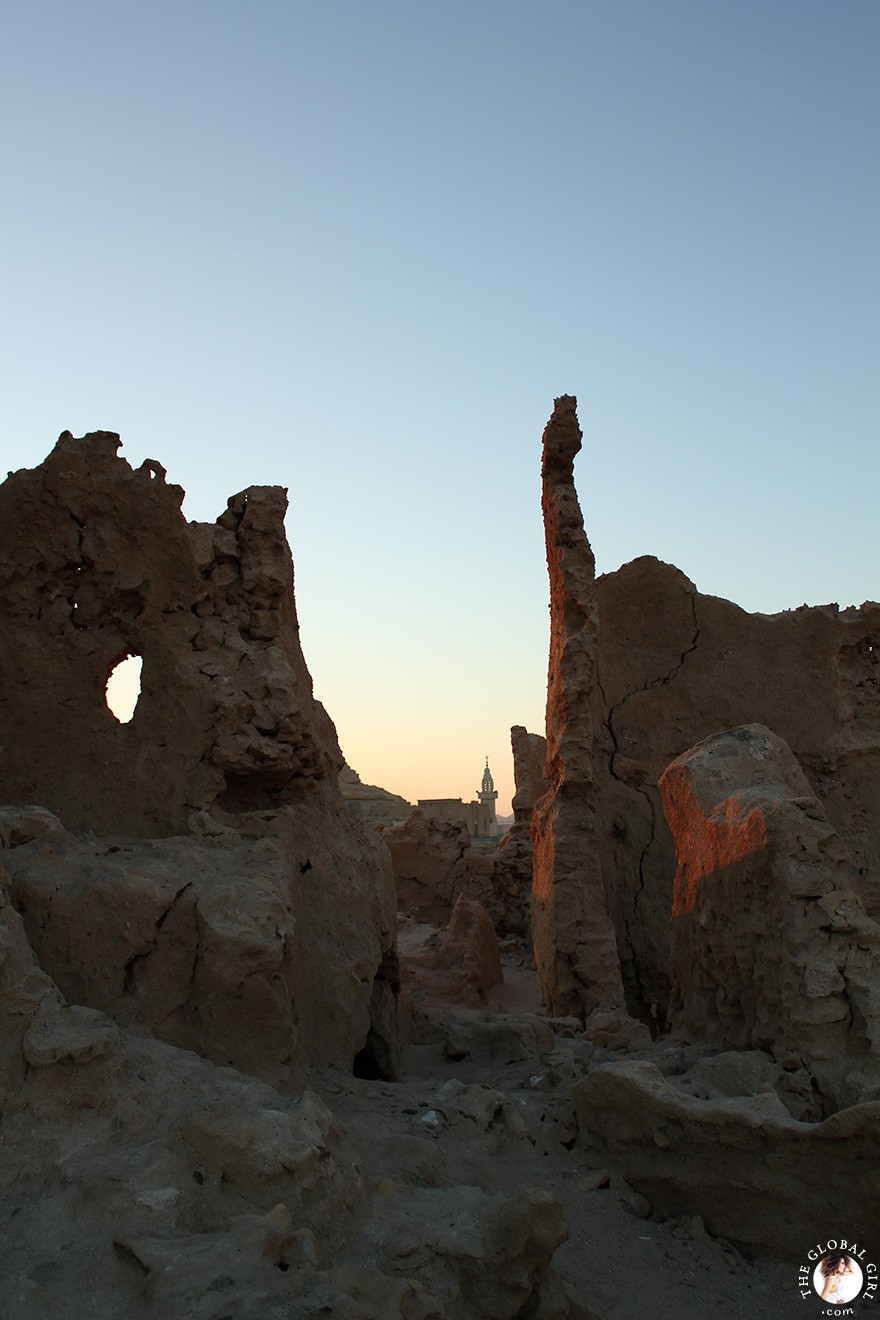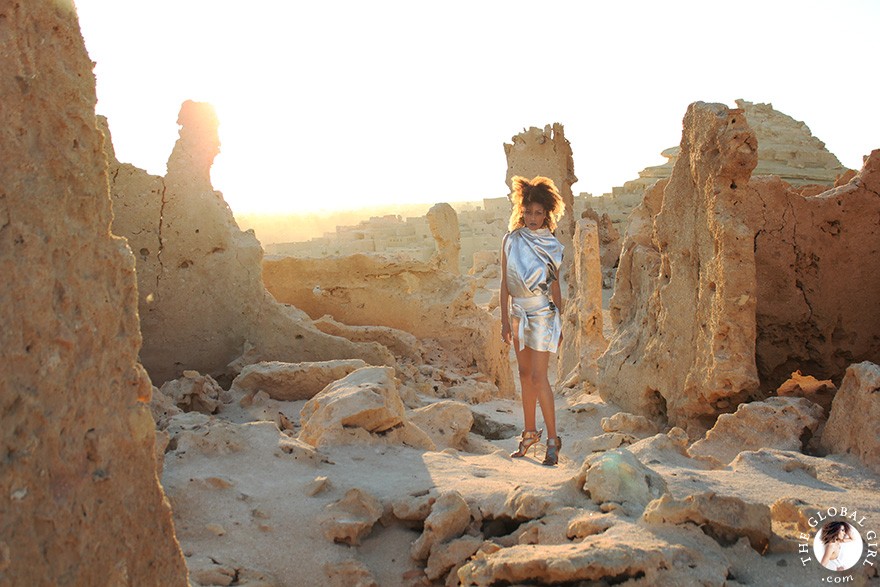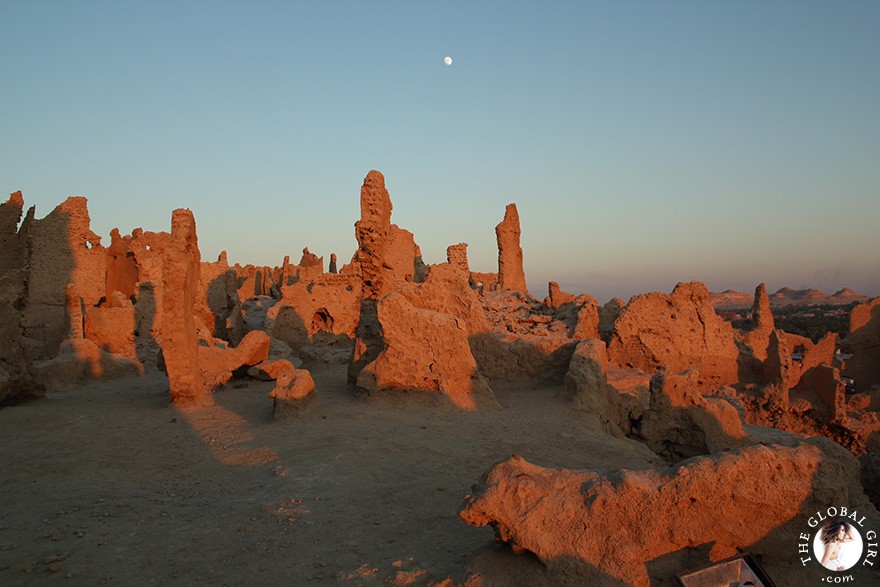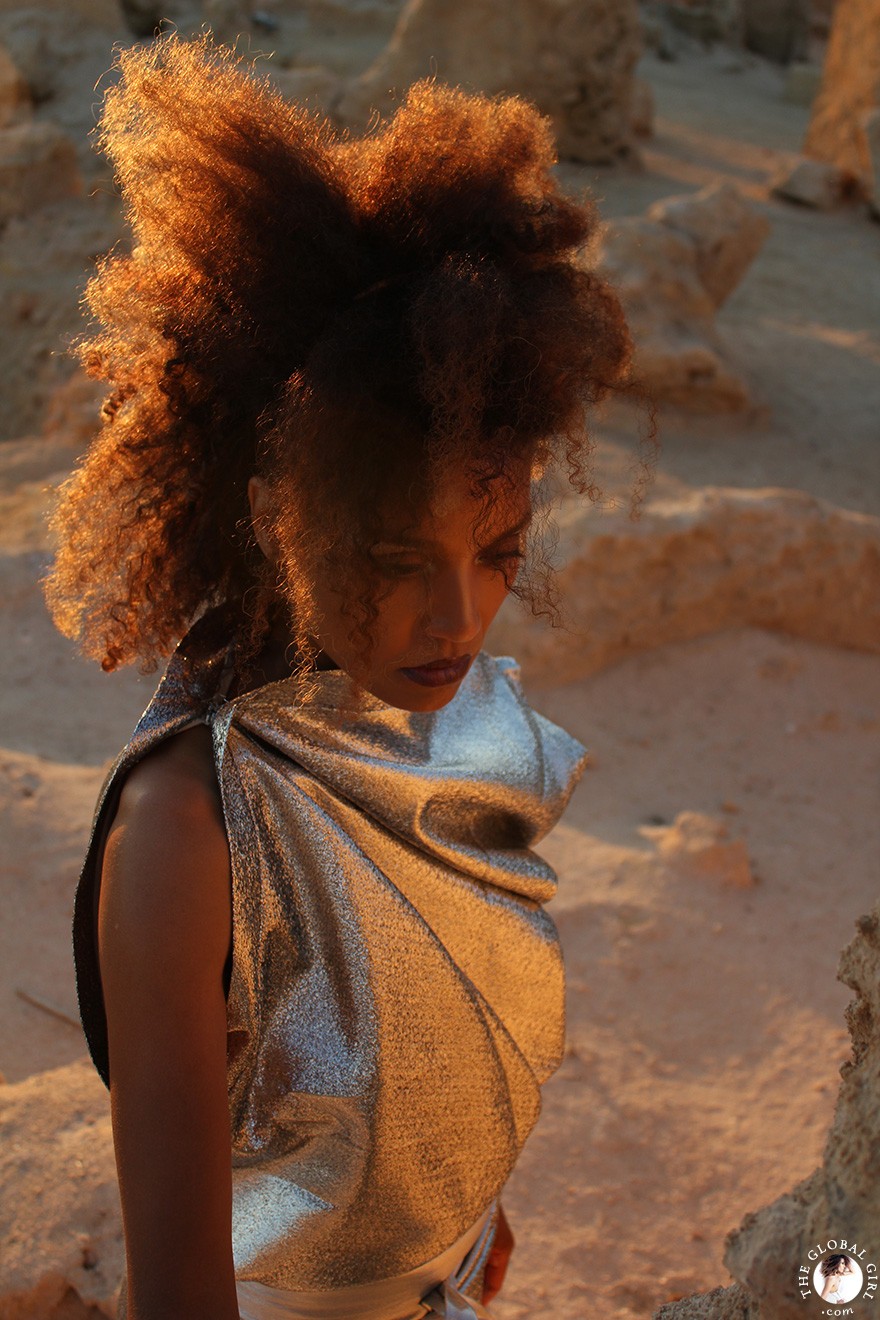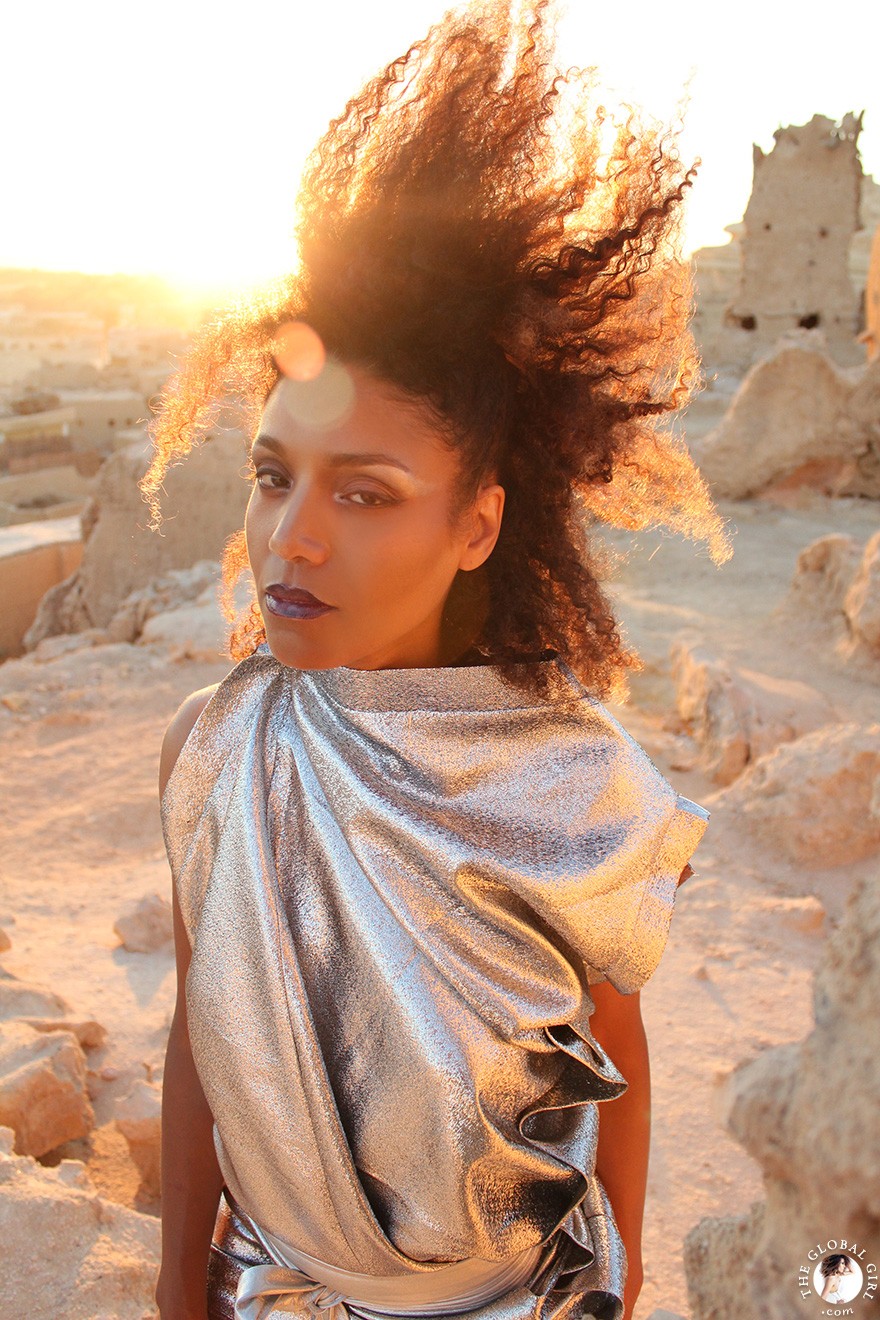 Wearing a silver metallic deconstructed dress by Australian designer Ellery (similar here) with a vintage silver metallic leather kimono belt (similar here) and copper metallic patent leather sandals by Camilla Skovgaard.
Shop THE GLOBAL GIRL