Adrère Amellal is the epitome of monastic luxury. This eco-chic desert lodge, perched between the shore of Lake Siwa (venerated for its extraordinary healing powers) and a majestic sacred mountain, is a marvel of neo-traditional architecture and offers a true taste of what serene desert life was like hundreds of years ago.
No electricity (all rooms are lit with dozens of beeswax candles), nor phones, tv or any kind of electromagnetic pollution gets in the way of the enjoyment of pure silence. This hidden gem is a celebration of Siwan craftmanship and sustainable living. All furniture and crafts are made by local artisans and showcase the local treasures: Siwan rock salt, date palm trunks and graphic berber rugs.
I adore the spacious and dimly lit tribal suites, the languorous lounging lifestyle and overall understated opulence.
There is more! Stay posted for more photographs of this spectacular lodge and the beautiful adjacent healing salt lake.
Psst… Can you keep a secret? This spectacular desert suite hosted Prince Charles and Camilla on their official Egypt tour.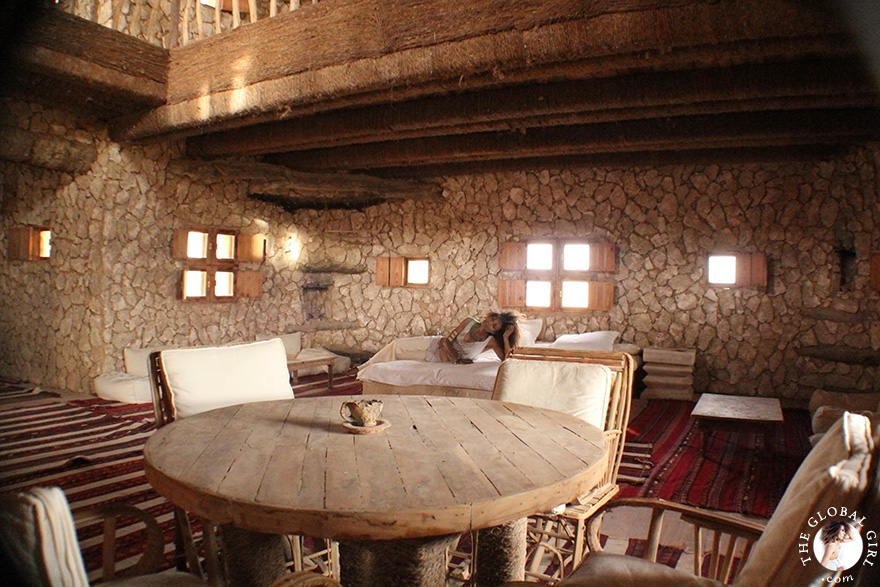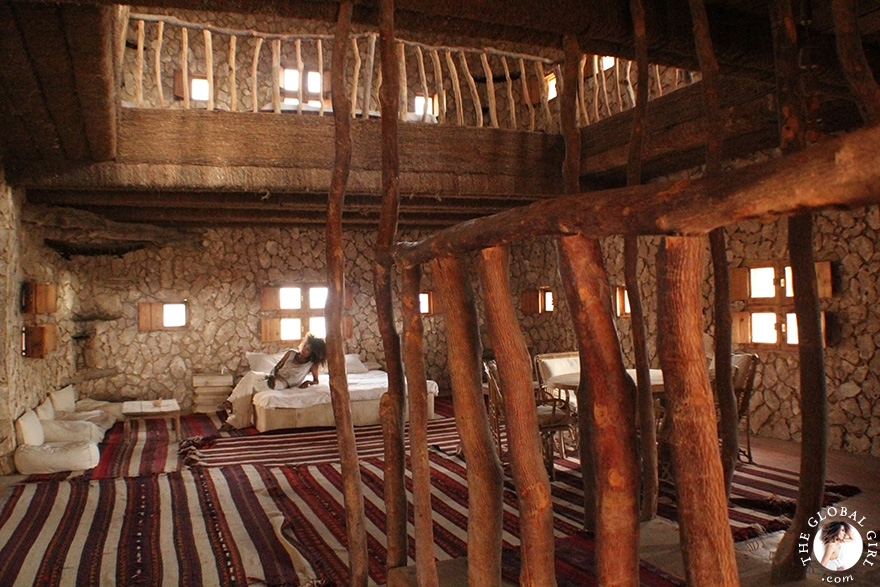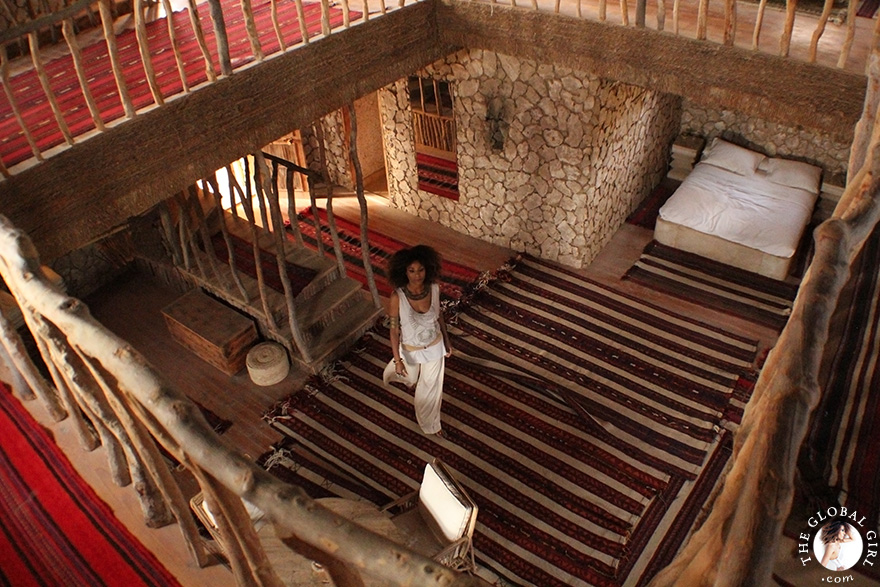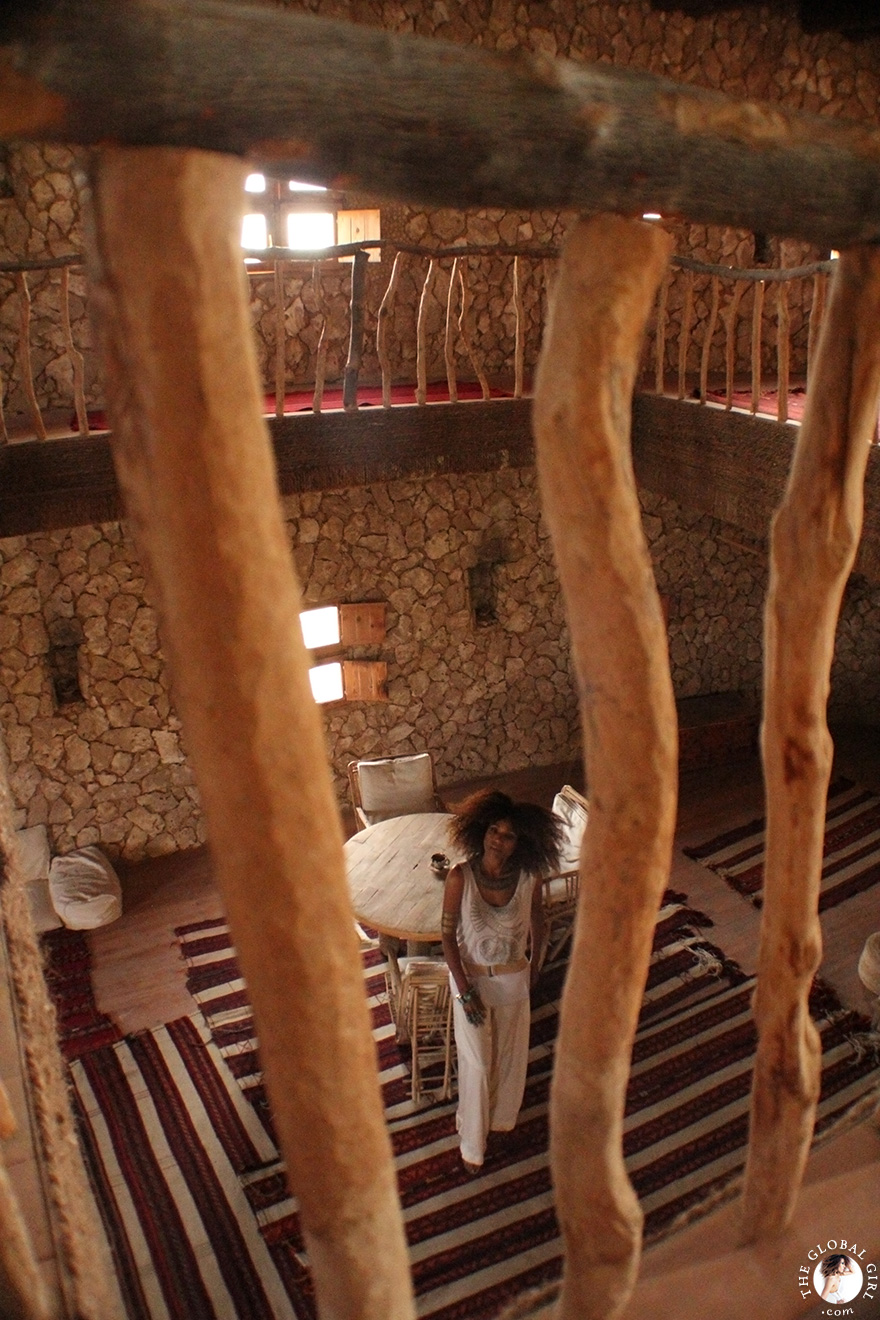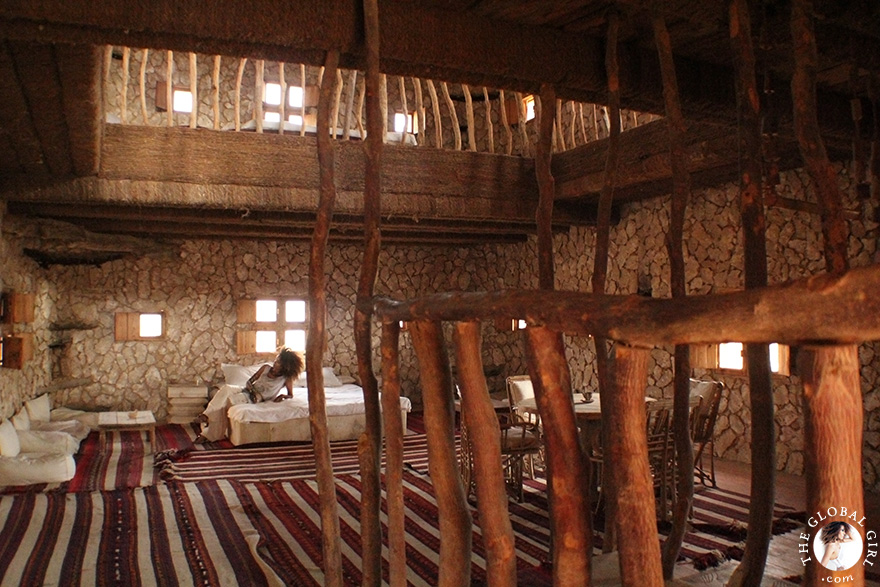 Wearing Boho Chic bead-embellished tank by Antik Batik. Silk palazzo pants by Robert Rodriguez (similar here). Miu Miu jeweled sandals (take a closer look here, similar here)
Shop THE GLOBAL GIRL Boho Chic Look
Pair an ethnic-themed beaded tank top with flowy silk wide-leg pants and a pair of jeweled sandals.