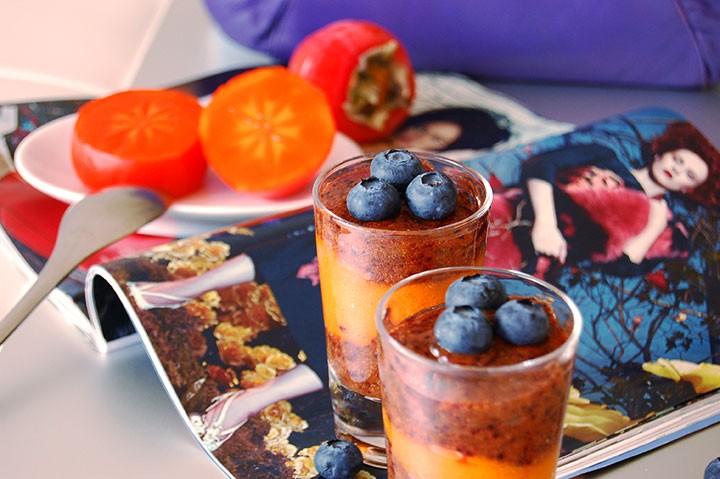 Pfeww! It's been one hectic beginning of 2013! Haven't had a minute to kind of take in the transition into the New Year.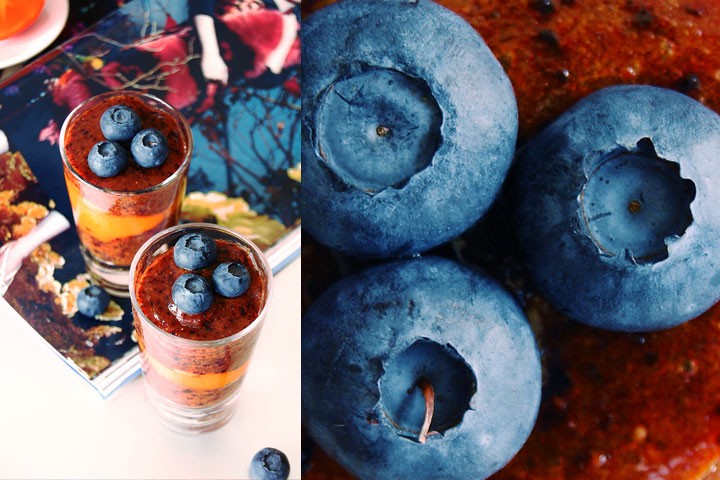 It's been a fast-paced and thrill-packed couple weeks filled with a succession of wonderfully unexpected gifts. Talking about gifts, did you see the Lucky Magazine feature!? Wow, my jaw literally dropped.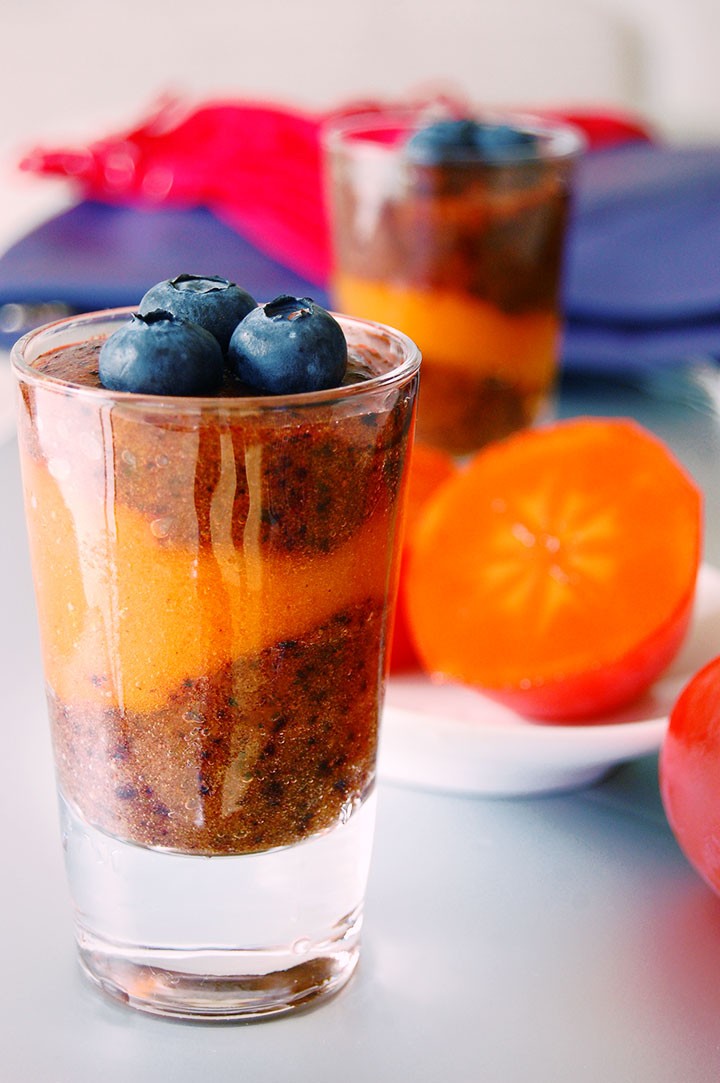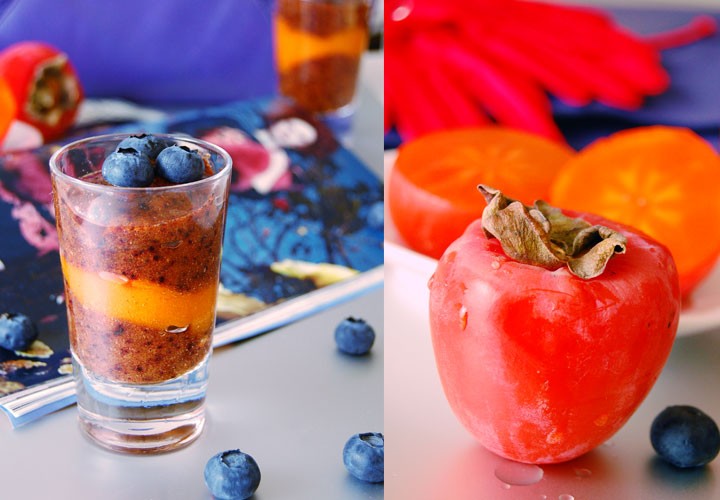 I was blurry-eyed from the lack of sleep after working for countless hours putting the finishing touches to The Global Girl's new site when the article popped in front of my eyes. I went from deliriously exhausted to ecstatically invigorated. I needed a celebratory treat that could be whipped in minutes as my strength was slowly but surely failing me. I opened my fridge for a quick scan and a spark of inspiration. There laid a tantalizing bowl of plump, ripened to perfection hachiya persimmons sitting next to a fistful of vibrant blueberries… This parfait star was born!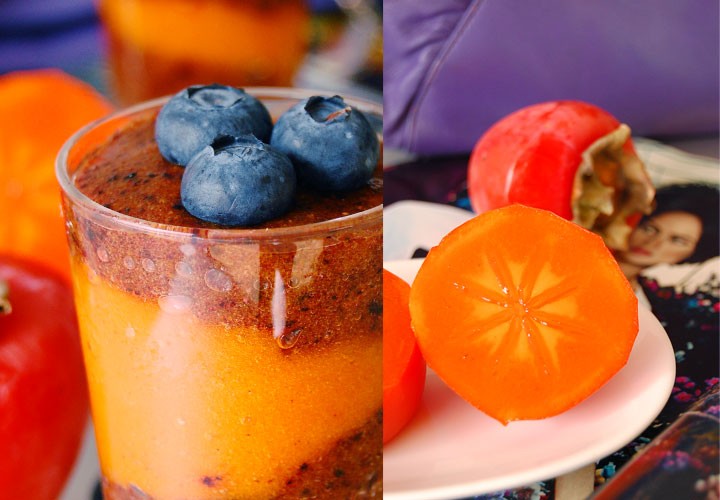 This is fruit porn at its finest (fat-free, sugar-free, dairy-free, gluten-free to boot). 100% pure fruit goodness. .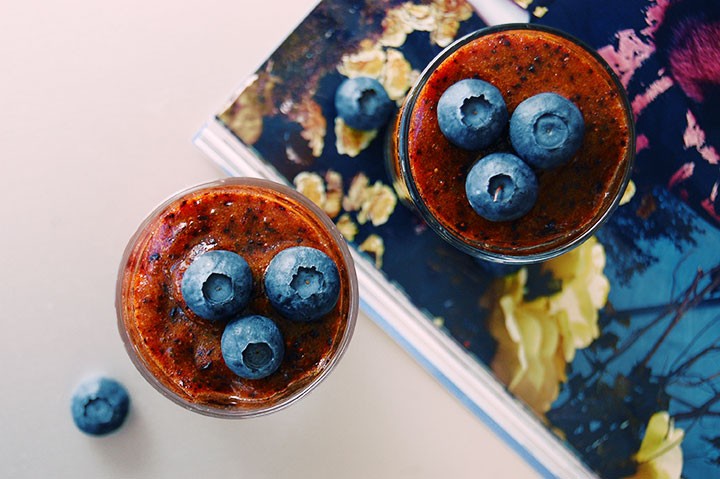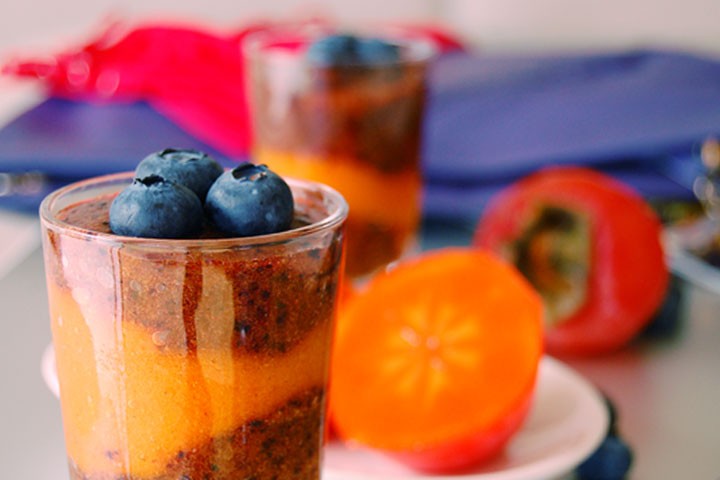 Photography and Recipe by Ndoema