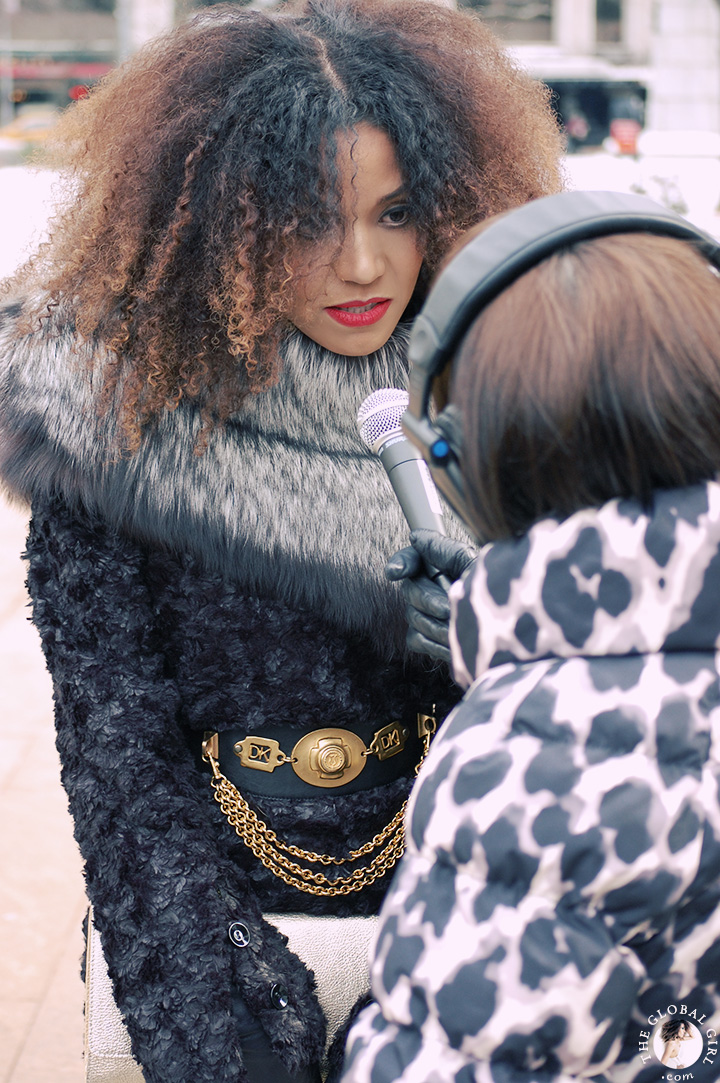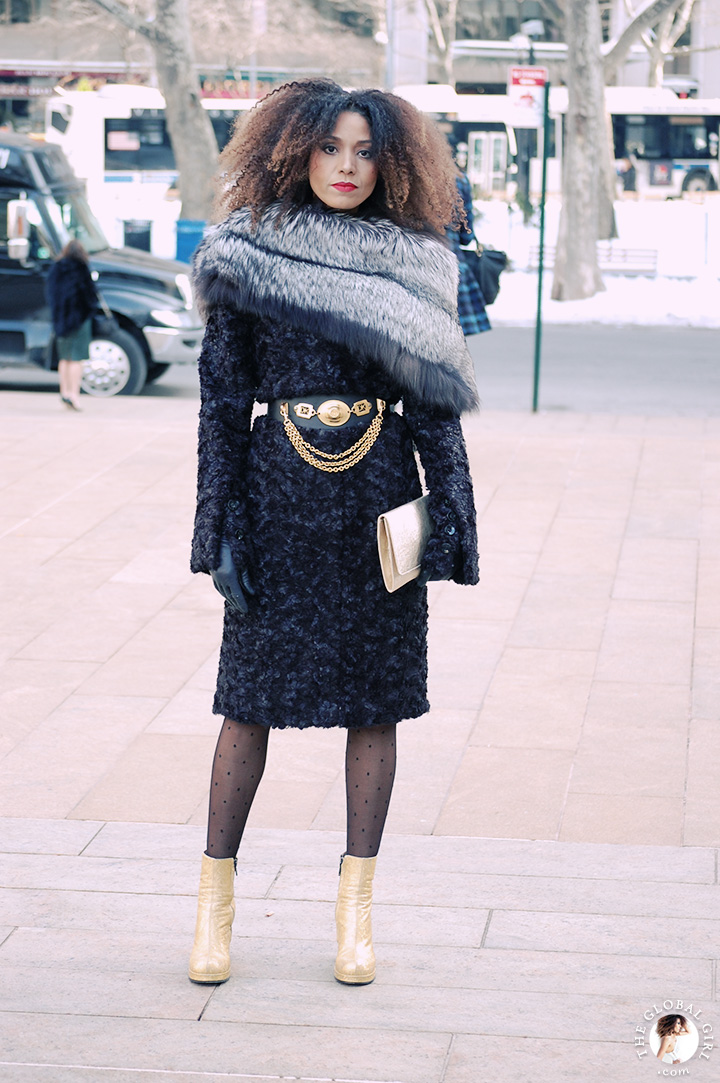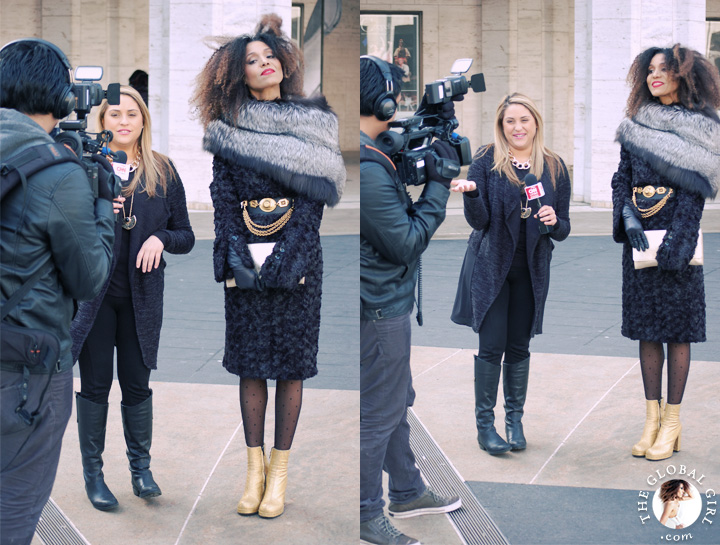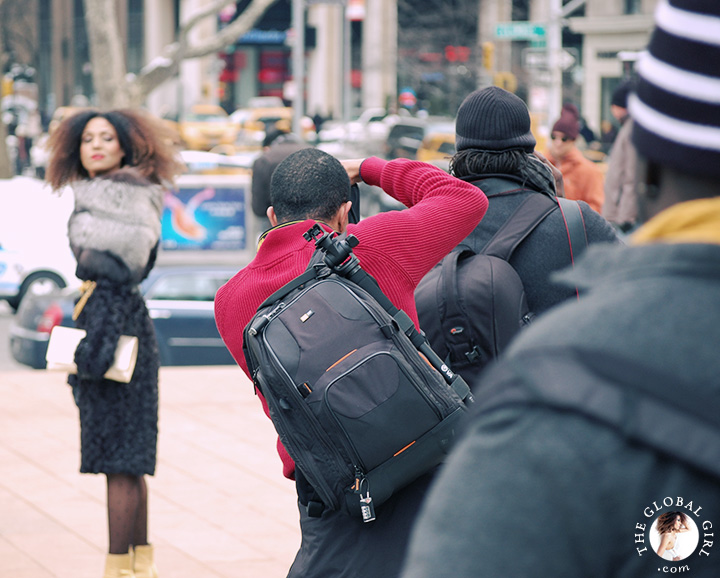 Photography by Phillip James
It's that time of year again! Time flies… Here's a little Throwback Thursday to fête Day 1 of New York Fashion Week. One of the highlights of my last Fall/Winter season was having a chat with CNN latino en español and of course, the meet and greets with all the cool photogs is always a lot of fun.
As you know I'm a big fan of the Black & Gold look. And I looove metallics (there's nothing like a pair of shimmering gold boots to give that winter blues a kick in the teeth ;). So this was def one of my New York Fashion Week looks faves. For a lowdown on what I'm wearing, check out this post.
Hasta luego!