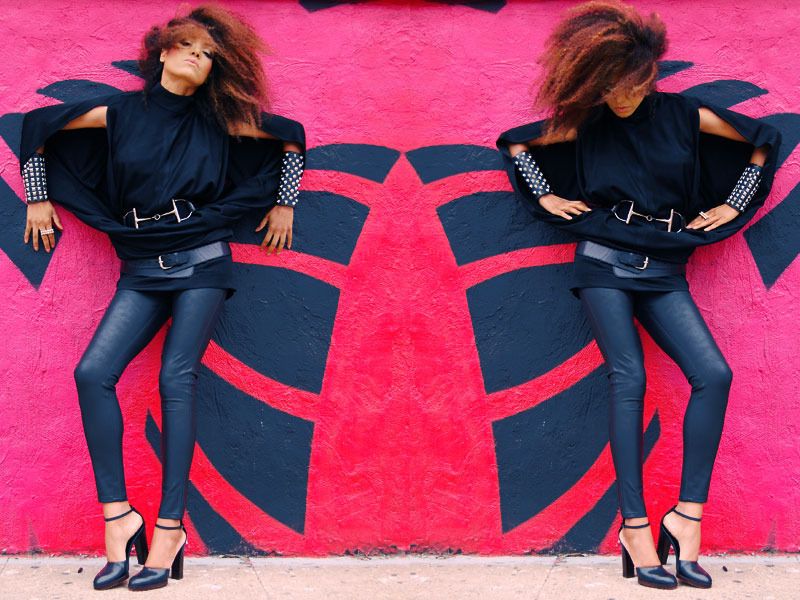 Photography by Phillip James
It all started here on December 21, 2012… Remember? Capturing in images a very special day, full of odd synchronicities and surprise encounters.
Vintage split sleeve blouse, Gucci patent leather belt, Silence & Noise wet look leggings, Gucci mary jane platform sandals, custom pyramid stud and leather cuffs.