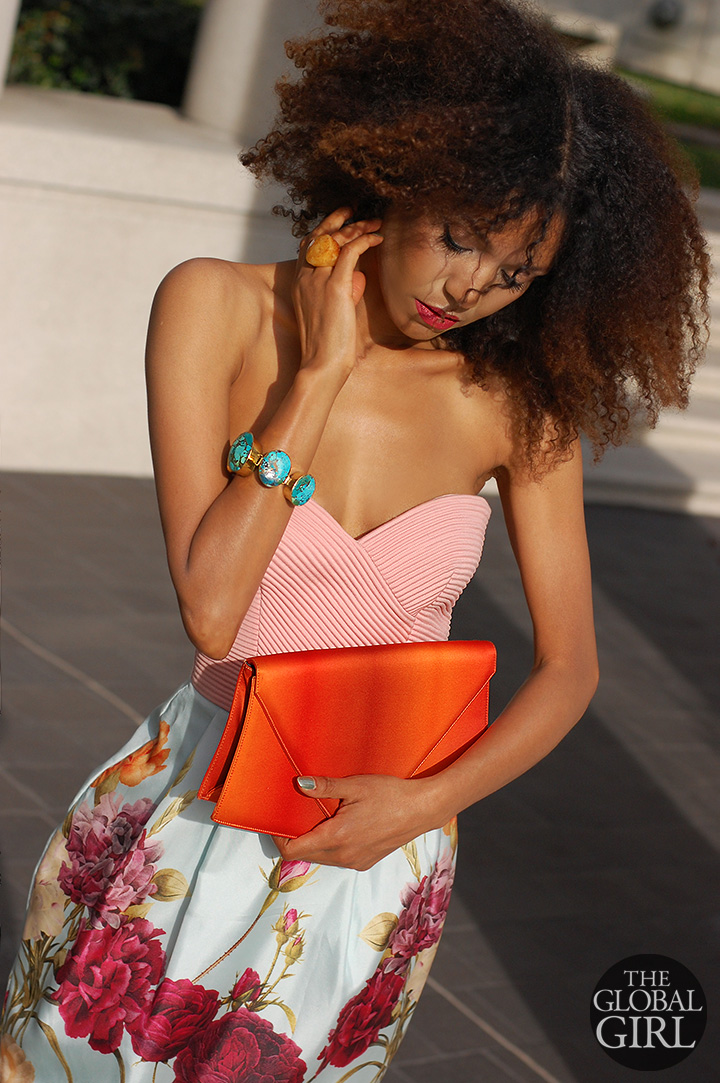 Photography by Phillip James


We continue our month-long showcase of Ghanian-born and NYC-based designer Mimi Plange with a look at a recurring theme in her young (and promising) body of work: vibrant color combinations and bold floral print.
As you may know, I'm big on floral print. Might have to do with the fact that I'm a country girl at heart. Though florals have an exquisitely feminine touch I adore, they can be a tad overly girly for my taste so I like them edged up a notch with a contrasting modern cut and streamlined lines. That's why I love Mimi's take on floral prints and that strapless bustier dress especially. Oh and that pink textured bodice… Simply gorge!
Strapless bustier floral-print silk dress by Mimi Plange. Inquiries at mimiplange.com | Vintage orange satin clutch | Floral-print sandals by Report Signature | Custom turquoise and brass oversized bracelet | Custom yellow agate oversized ring