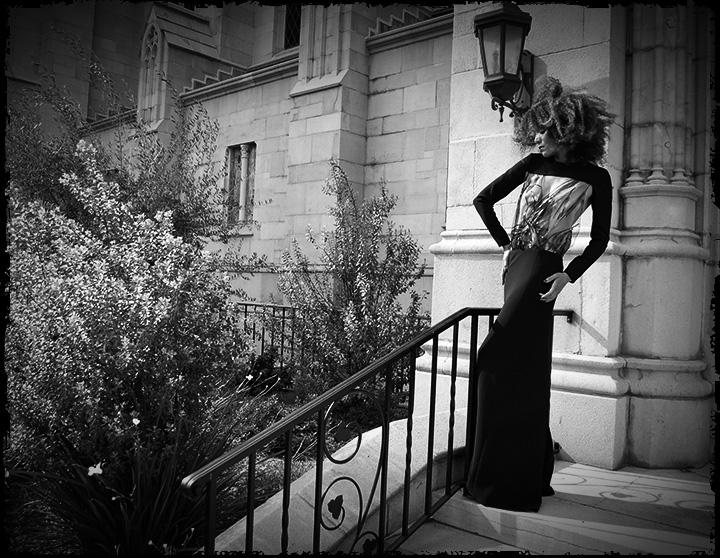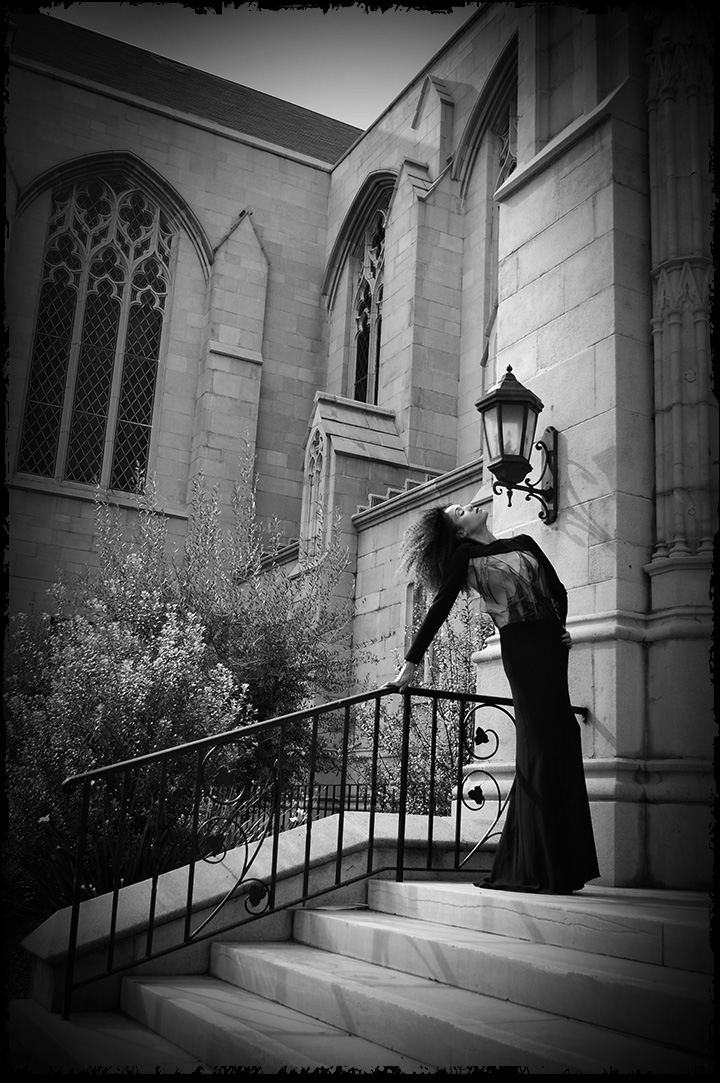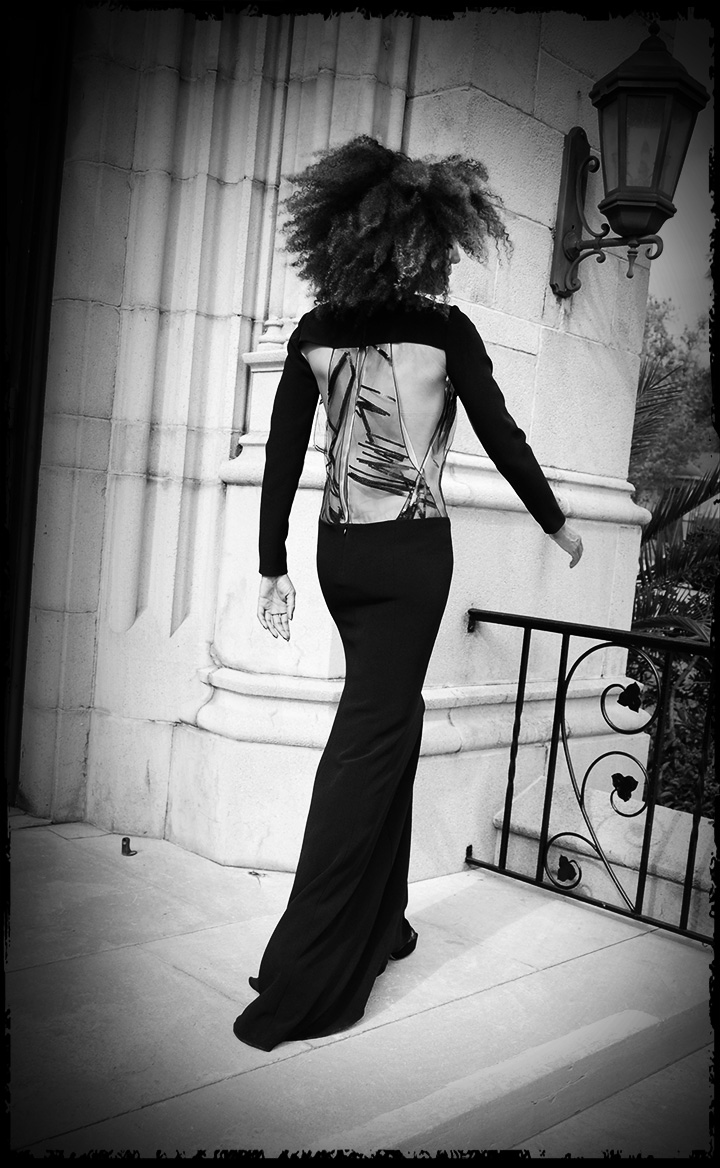 Photography by Phillip James
"Dark Innocence", the stunning Fall 2014 evening wear collection by Venezuelan-born and NYC-based designer Angel Sanchez, is a masterful play of opposites. Restrained and Opulent. Haunting and Luminous. Edgy and Feminine. Ultra-modern and classic. Imbued with the designer's trademark goddess-worthy elegance and exquisite craftsmanship.
While entranced by Angel's magnificent show, I couldn't help but be reminded of Cocteau's "La Belle et la Bête" (a cinematic masterpiece and all-time favorite). Though the film's fashion aesthetic is far more ornate than Angel's sleek architectural collection, they both capture a mystery and magic that I love. As the consummate sun worshiper, I'm continually awed by and drawn to blazing sunsets and that glorious golden light, but with this visual reference as our guide we set out to capture this jaw-dropping glam gown in a different light. To explore a world of contrast and shadows. To take a walk on the dark side.
Cutout crepe gown with embroidered bodice from Angel Sanchez Fall 2014 collection. Inquiries at angelsanchezusa.com | Gucci platform sandals | YSL rouge volupte in exquisite plum | Chanel Illusion d'ombre luminous eyeshadow # 85 mirifique
SHOP THE GLOBAL GIRL STYLE